28 Apr 2021
Twelve firms form Hamburg Hydrogen Network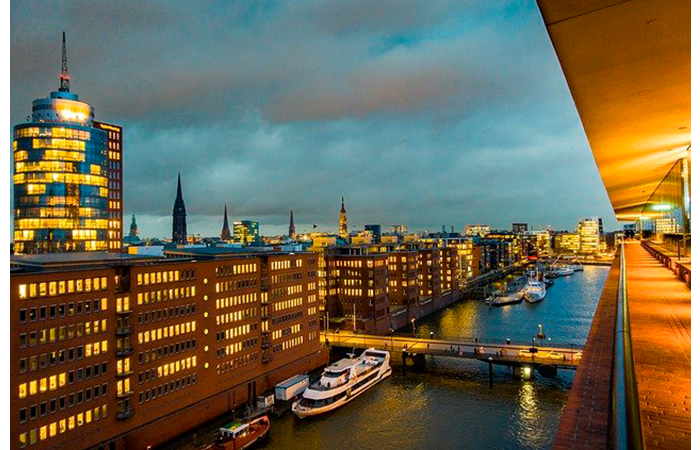 Twelve companies have joined forces to form the Hamburg Hydrogen Network.
Together they believe they can cut the city's annual CO2 emissions by more than one million tonnes.
Four of the dozen firms are already involved in the Hamburg Green Hydrogen Hub – Shell, Vattenfall, Mitsubishi Heavy Industries and Wärme Hamburg.
They are joined by Airbus, ArcelorMittal, Gasnetz Hamburg, GreenPlug, Hamburger Hafen und Logistik, Hamburg Port Authority, HADAG Seetouristik und Fährdienst and Stadtreinigung Hamburg.
With both the German federal government and the EU keen to back high-profile projects to lay the foundation for a strong hydrogen economy in Europe, the Hamburg Hydrogen Network has now submitted an application under an EU-wide support program.
It has applied to the EU-wide 'Important Projects of Common European Interest' (IPCEI) program for funding for nine projects, all which are in the vicinity of the Port of Hamburg and involve using hydrogen for power generation, transport and industry.
The network's 12 companies say the financial support from the federal government under the IPCEI program is necessary to implement "landmark" interconnection projects and "close the price gap between green hydrogen and fossil solutions".
The network has a clear blueprint for achieving its carbon-cutting ambitions. It says hydrogen produced mainly by the Hamburg Green Hydrogen Hub would replace fossil fuels in industrial production as well as in the transport and logistics sector.
In a statement, the network said: "Additional utilization of waste heat from the electrolysis for the district heating network and the thermal treatment of municipal waste would reduce the environmental footprint of a variety of industries even further."
It adds that a planned conversion of a coal plant in Hamburg-Moorburg into a scalable 100 MW electrolysis plant for the production of green hydrogen from renewable energy is seen "as the foundation for building a complete hydrogen value chain in Hamburg".
And it highlights that the Port of Hamburg, with a wide network of potential industrial applications and service partners, offers "a unique location-specific advantage to creating a viable hydrogen economy".
Dr André Walter, Head of Airbus Commercial Germany, said hydrogen "is a key technology for the aviation industry of the future".
"This is not only about the propulsion of aircraft, but also about the infrastructure of our production site. We are one of the largest employers and industrial companies in the Hamburg region. This is why the expansion of the hydrogen industry network and further electrolysis capacity are important for us."
Christian Heine, managing director of the Hamburg gas network Gasnetz Hamburg, said: "It is our declared aim to create the possibility for Hamburg's industrial companies to replace their current gas needs with climate-neutral green hydrogen."
Share on Social Media / via Email