09 Nov 2020
Report: Smart Grid in Canada 2020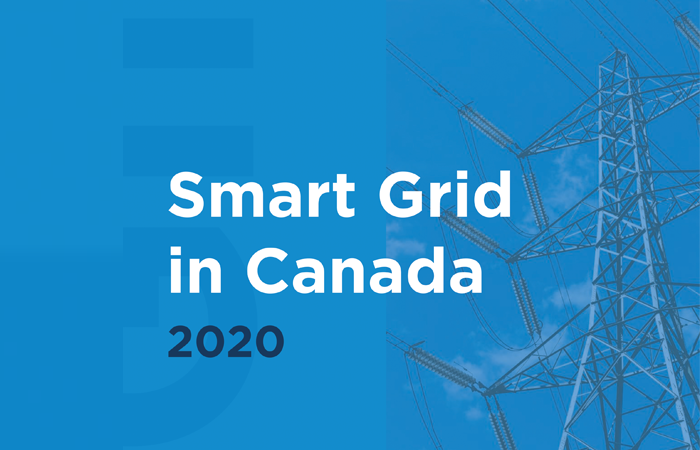 Smart energy technologies are enabling new ways to generate, distribute and use electricity, changing how Canadian utilities, communities and companies collaborate towards a low-carbon energy system.
As the second-largest producer of hydropower in the world, the Canadian industry has always been recognised for its leadership in large construction projects and in the operation of transmission networks. While this sector is very alive, a nascent industry focused on distributed solutions is now growing and geared to meet the challenge of decarbonising the economy. Together, the large, centralised generation and the local solutions are coming together to shape a more sustainable energy future for this country and for the planet.
This Smart Grid Innovation Network report provides an overview of the smart grid sector in 2020. It provides an outline of the status of smart grid deployment, a market review, the key drivers, and the role that smart grid will play to meet Canada's carbon neutrality objective for 2050.
'The reduction of greenhouse gases is an international effort from all the sectors of the green energy economy. The smart grid industry in Canada is up to the challenge to decarbonise the economy and enable a more sustainable future for all living things on the planet.'
(in Smart Grid in Canada 2020 report)
Share on Social Media / via Email