05 Nov 2021
CEO-led Long Duration Energy Storage Council launches at COP26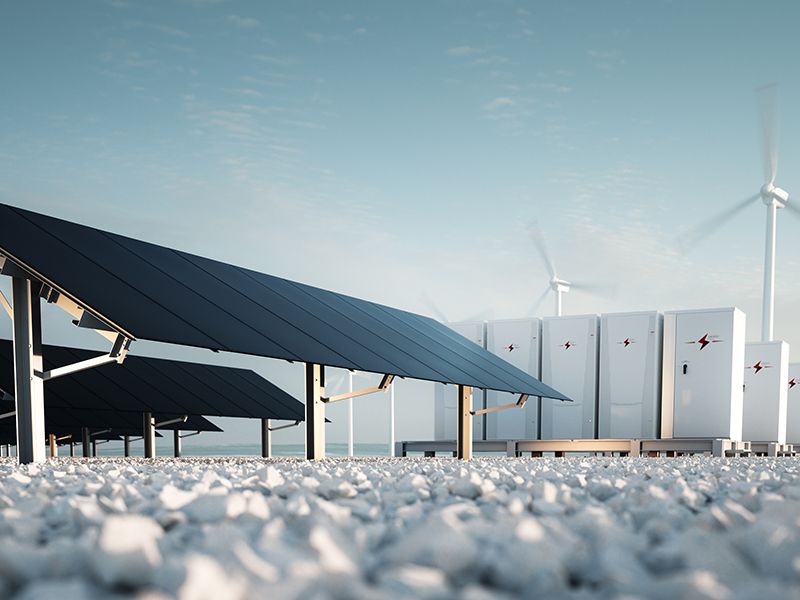 CEOs from 25 companies have partnered to launch the Long Duration Energy Storage Council (LDES) as part of efforts to accelerate the global shift to renewable energy for decarbonisation.
The CEOs of companies including bp, Siemens Energy, Highview Power, Breakthrough Energy Ventures and ESS, as well as utilities, renewables projects developers, investors, technology companies and OEMs aim to leverage LDES to help the global energy sector move away from using fossil fuels to using low-carbon energy resources and flexible energy in address grid imbalances.
LDES has a target to support the deployment of between 85TWh and 140TWh of long-duration energy storage capacity by 2040.
Achieving the target will enable the use of flexible electricity to eliminate the 1.5 to 2.3 G of greenhouse gas emissions produced annually from fossil fuels to meet grid energy imbalances, equivalent to 10-15% of total emissions in today's power sector.
The goal of the council is to enable the use of renewable energy to provide baseload power and to address challenges such as renewables curtailment and fluctuation.
The council will conduct research and embark on mechanisms that can help the industry to address challenges such as the high costs of energy storage technologies. The research initiatives will provide governments, grid operators and consumers with cost-effective energy storage alternatives that can help reduce the use and reliance on fossil fuels.
According to the council, between $1.5 trillion and $3 trillion in investment is required to ensure the world has enough storage capacity required to support the energy transition. This is equivalent to four and seven times the total TWh of lithium-ion energy storage deployed globally today and between five and 11 times the total investment in renewable power in 2020. However, this will require the development and enactment of supportive policies and the participation of the private sector, according to a statement.
Increased focus on energy sustainability and demand-side management over the past five years have however resulted in massive investments in energy storage deployment. Up to $3 billion was invested n long-duration energy storage technology providers in the past five years.
A total of 1TWh of storage capacity will need to be deployed by 2025, which requires $$50 billion to be invested by then. The LDES aims to ensure the required funding is available.
Ramya Swaminathan, the CEO of Malta – a founder member of LDES, said: "The world is not on track to limit the rise in global temperature to 1.5° Celsius.
"To achieve the necessary decarbonization, significant efforts must begin immediately to reduce emissions across all sectors. The power sector, which accounts for roughly one-third of global emissions, will be central to global decarbonization and will need to achieve net-zero emissions by 2040. Long duration energy storage is the lynchpin to decarbonisation as it can inexpensively store the electricity from wind, solar and other renewables and make it available when needed."
The council plans to increase the rollout of mechanical, electromechanical, chemical and thermal long-duration energy storage systems.
---

This story was originally published on Smart Energy International