29 Jun 2021
What is a just transition?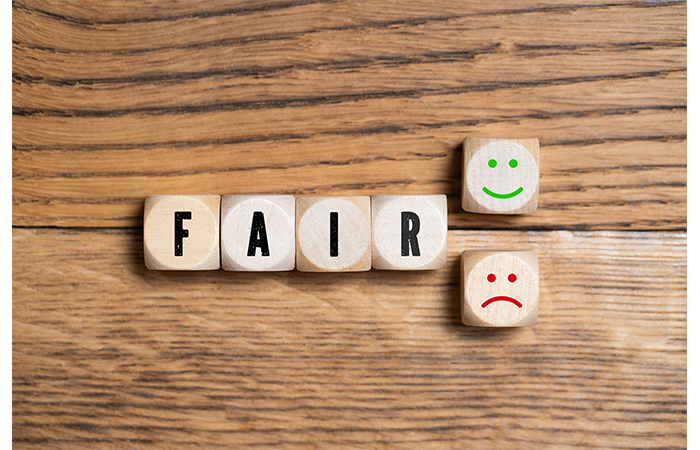 Enlit Europe's content directors offer their perspective.
Nigel Blackaby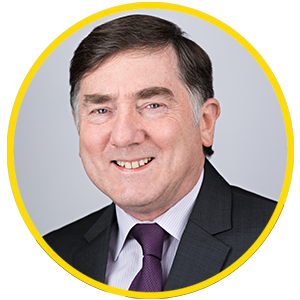 It is widely accepted that the energy transition involves a seismic change in the landscape of the sector on a scale not seen since origins of a centralised power grid.
Increasingly competitive renewable energy sources are usurping fossil fuels and reducing the industry's impact on climate change.
However, the uprooting of traditional business models risks adverse consequences, so this transition must be carried out in a way that achieves its goals, while at the same time, minimising negative impacts.
To deliver a just transition it will be necessary to play fair by those whose livelihoods and environments are impacted, most obviously, those employed in the shrinking coal mining industry and those working in coal and nuclear generation, plus there needs to be a recognition of how the transition affects different geographical regions.
There must be a focus on re-purposing and re- skilling in a way that creates new industries and new jobs.
---
This article was originally published on The Guide - Season 3 | 2021
---
To address this, the European Commission has created a Just Transition Mechanism and set aside €7.5 billion of fresh EU funds that the Member States can use to alleviate the socio- economic impact of the transition.
The new energy landscape is shaping up to be far more decentralised and therefore control and influence will logically be in the hands of more people, communities and companies.
This democratisation of energy will extend right down to household level where home EV smart charging, storage and generation will empower end consumers.
Sounds great, but the risk is that in empowering consumers, it will be the more affluent in society who will benefit and that it potentially disenfranchises those without the financial wherewithal to participate. If the transition is to be fair, then this imbalance must be prevented.
Given that renewable energy resources are more evenly distributed around the globe than oil, gas and coal we can look forward to a more even spread of economic value from energy production.
However, there remains a real risk of exploitation of environments and people, given that other commodities will be in huge demand to enable the electricity system to function based on more intermittent energy sources. One example are the rare earth materials required for batteries used in grid support and EVs.
Florence Coullet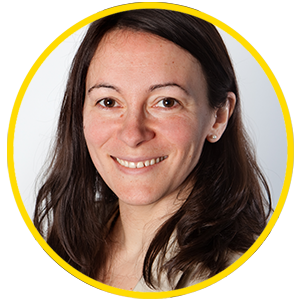 A just transition will need to be mindful of the impact of such activities to ensure that the benefits of a low carbon energy system are shared equally.
A just transition poses complex questions at both financial and political levels, where it is essential that it is always remembered that energy is not a commodity – it is a basic right.
When we consider a just transition, the biggest consideration for the grid remains financial, but with the added question: is it fair?
Even if citizens will pay for the grid evolution in the end, how do we make sure that the vulnerable in society are protected?
There is also responsibility from the power producer to invest in low emissions infrastructure, with the potential to create jobs in the process. This is also essential in a just transition: we must look at where the responsibility of creating fair and social values lie with each project.
Ending fossil fuel power production is going to result in the loss of millions of jobs worldwide. We must ensure that a greater number of new jobs are created by the transition to green energy.
Many say that the pandemic of the past year will accelerate a green energy transition. Perhaps it will, however if it does, we must also accelerate the re-skilling of the workforce.
As EU legislations are translated at national levels, grid design must keep these just transition principles front of mind.
Grid flexibility must not mean growing the gap between rich and poor. If all new projects – and upgrades of existing infrastructure – start with societal considerations such as creating value for communities, then future investments will follow that route and we will see change.
Heather Johnstone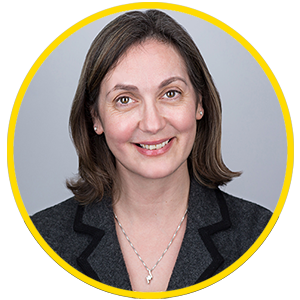 For me, a 'just transition' goes well beyond Europe's shores. If we're serious about achieving a just and fair energy transition, it has to be on a global level and have emerging economies at its heart.
And key players in this regard are new ventures, whether start-ups or scale-ups, and their innovative and disruptive solutions.
Many developing regions, such as Africa, are extremely fertile grounds for smart tech start-ups and entrepreneurs developing sustainable solutions to address the energy inequality in those regions.
Although many of these innovators are supported and mentored by private investors, who specialise in emerging markets, as well as government and non-government organisations, to have the greater engagement of the wider investment community and especially more global corporates would unquestionably represent an important step in the right direction to achieving a just transition.
Also, as our collective social conscious grows, there is an increasing number of start-ups within the developed world that are focusing on providing smart energy solutions for developing markets.
A good example of this is Germany's ecoligo GmbH, which offers a fully-financed, via crowdfunding, solar-as-a-service solution to businesses in emerging countries, such as Costa Rica and Ghana, enabling them to not only go green but also lower their energy costs.
However, to truly succeed in achieving a just transition, it's equally important that we see a shift in emphasis from new ventures in Europe or the US.
It's essential now that as start-ups develop and hone their innovation they keep front of mind whether their solution is also translatable for use in developing countries. It's important for them to ask themselves the question: "How can my solution work in....?
Once this mind set takes root in our entrepreneurial ecosystem here in Europe and elsewhere in the developed world then we'll truly be one step closer to a just transition.
Areti Ntaradimou & Patrick Bauduin
When discussing a fair or just energy transition, one of the first things that comes to mind is energy poverty and inclusivity.
Or rather: how the transition from fossil fuels to renewables should not generate new forms of poverty and inequality.
It makes sense, since today what we call energy poverty affects many areas of our planet.
And I am not referring only to areas in developing countries, such as those in sub-Saharan Africa, where approximately 600 million people still do not have access to electricity.
Instead, I am referring to some areas in the developed European Union, where it is estimated that around 45 million people are suffering from energy poverty. It makes sense, yes, but it is not the only important aspect of the transition.
Indeed, when we discuss the data usage that will enable a just energy transition, ethics come immediately into play.
No energy transition will be just or morally sound unless the question of data ownership is answered in a satisfactory way.
For that reason, various initiatives sprout all over the globe. As far as the European Union is concerned, the first positive steps have been made already with the help of the EU Commission's Strategy for Data.
The EC believes a just transition 'will depend on establishing effective rules to ensure trustworthy technologies'.
We hear a lot of talk about empowering consumers to enable the energy transition.
However, in France, Germany, the Netherlands and other countries, those very consumers are developing some resistance against the European energy transition.
Energy bills have risen spectacularly in the recent years, especially in the countries that are frontrunners in greening their energy mix.
High 'green taxes'; the development of wind turbines and solar fields in densely-populated areas or in nature reserves; laws that force energy consumers to spend large sums of money to adjust their homes: all of these things are making many consumers question whether how 'just' and affordable the energy transition actually is.
And only now – when these consumers are discovering the true financial impact of the energy transition – it is often too late for them to get involved.
This resistance can only be tackled by being honest about what climate targets mean for consumers and informing end them policy is made.
We must be honest about the costs and consequences of the energy transition, and not surprise – or shock – consumers. We must actively involve them in zoning plans for wind turbines, instead of forcing them in people's backyard.
We must not rule out any energy source from our future power system.
Fully informed consumers will make different choices by being fully empowered. They may, for example, want to see nuclear energy taking a bigger role in the energy mix.
In the end, we all want clean, reliable and cheap energy. But above all, we want a just transition.
Talking about empowering consumers for a just energy transition is one thing – truly empowering them is another.
---
This article was originally published on The Guide - Season 3 | 2021
---
Share on Social Media / via Email