"We have to turn data into knowledge and knowledge into sustainable action"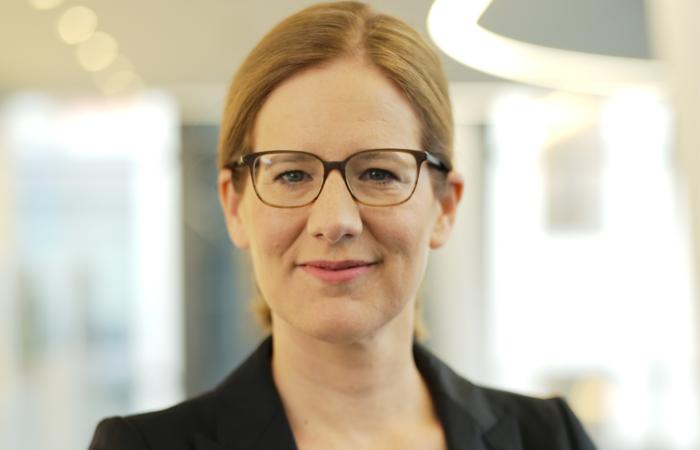 Siemens CEO, Sabine Erlinghagen, dive into the challenges for grid operators and how Siemens can help solving them.
What are the most urgent challenges for grid operators today? In the future?
Disruptive changes are taking place in the energy system with increasing speed.
The number of distributed energy resources is about to grow sevenfold from 2020 to 2030.
There are currently 12 million passenger EVs on the road, which represents only 1 percent of the total fleet. As early as 2025, BloombergNEF expects an increase to 54 million passenger EVs. The share of new e-buses sold is even higher.
Grids will need to be able to manage power coming from a wider array of sources and at the same time deal with much more variable demand, for example from the charging infrastructure for the EVs I just mentioned or from e-bus depots. This means that the power grid is at the heart of sustainability.
Grid operators have handled the fundamental changes mentioned above quite well so far. But the growing complexity, especially in real-time operation, will lead to fundamental changes regarding how to operate grids in the future.
How can you as Siemens help utilities deal with these changes?
We need intelligence – be it automation or artificial intelligence – to provide improved guidance to grid operators. Digitalization is the key enabler to make grids flexible enough to handle the rising complexity caused by an ever-increasing infeed of renewable energy and a growing share of EVs on the road, while remaining resilient.
To master the new complexity, we have to turn data into knowledge and knowledge into sustainable action. With our digital technologies, we want to help utilities safeguard and even accelerate the energy transition.
Can you name a concrete example?
We need to find better ways to use the already collected data for new purposes. For example, in the past, smart meter data was used for billing purposes only. But data collected by smart meters is extremely valuable for other processes as well. We can leverage the data collected by smart meters using meter data management with analytics and event data management to improve operations and accelerate the integration of distributed renewable power generation systems and prosumers. Smart meter data can be valuable IoT data.
One great example is Elhub in Norway which is a central data hub that handles all smart meter data and market processes in the Norwegian electricity market. Elhub sees the overall benefits of transparency, and both the grid operator and consumers can view information collected by smart meters on a daily basis in a highly secure system. Elhub's process is fully automated, allowing consumers to receive quotes on hourly rates, making it easier to adjust consumption to off-peak hours for reduced pricing. The utility benefits from manageable peak times, distributed optimization, cost avoidance as well as meeting CO2 reduction targets.
Using smart meter data is a starting point, but certainly not the end of the digitalization journey for grid operators.
If you want to know more about Siemens and their participation at Enlit Europe check their company profile here and check the programme where Sabine Erlinghagen will be taking part of.
Share on Social Media / via Email