05 Jul 2021
Does shared value equal fair innovation in utility-land?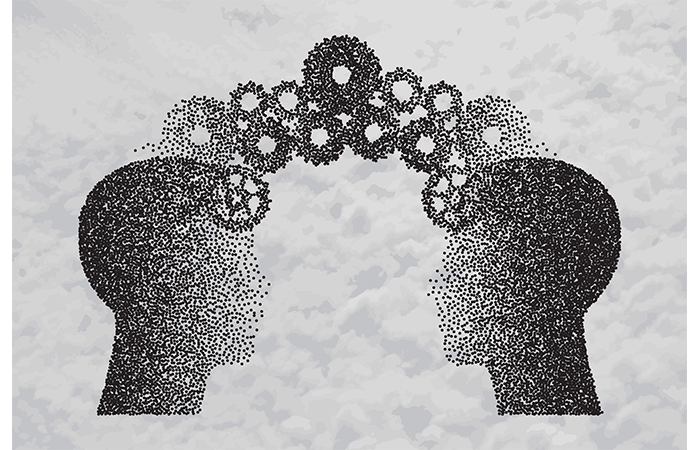 In their 'Creating Shared Value' article, published in the Harvard Business Review in 2011, Michael Porter and Mark Kramer argued that companies can go beyond corporate social responsibility and gain competitive advantage by including social and environmental considerations in their strategies.
According to them, treating societal challenges as business opportunities is the most important new dimension of corporate strategy and the most powerful path to social progress.
And in their subsequent Harvard Business Review article 'The Ecosystem of Shared Value', they stated: "Shared value results from policies and practices that contribute to competitive advantage while strengthening the communities in which a company operates.
Companies can create shared value in three ways: by reconceiving products and markets; redefining productivity in the value chain; and strengthening local clusters."
---
This article was originally published on The Guide - Season 3 | 2021
---
Shared value and the energy industry are intrinsically linked. We are moving to a world where we want to consume less and in a more distributed and green way by offering solutions that add value to society as a whole. This is a business opportunity for companies by positioning themselves as technology partners that can help to create a prosperous energy sector and enable society to thrive.
But how do you innovate and create your innovation funnel when your core business is being disrupted and margins on electricity prices are decreasing?
There is a clear need for innovative solutions which are often being developed by new ventures that are not bound by the history, legacy and corporate structure of large organisations. The industry needs new innovative technology and the new tech needs to find business partners that can sell their products and services.
These two very different beasts need each other and the trend is towards increasing cooperation, but there is no one-size-fits-all, so how do we ensure that the industry as a whole and every player can access innovation?
The Haves
Does a large utility always have a bigger innovation budget? In most cases, the answer is yes, based on the conversations I've had.
What does this mean for their cooperation with start-ups and scale-ups? They have more experience, structured processes, scouting capabilities, stronger cooperation with accelerators and the wider investment ecosystem, and in some cases a corporate venture arm to co- invest in technologies.
This doesn't mean that everything necessarily runs smoothly, the technologies still have to scale successfully through the organisation and business lines. but it does give them a head start over their smaller contemporaries.
However, if we talk about an energy transition where no-one is left behind, doesn't access to innovation also need to include small to medium utilities?
The Have Nots
If you ask municipal utilities or smaller energy companies, they have similar needs albeit on a lesser scale.
Importantly, they don't have the necessary capacity, resources or expertise to access innovation in the same way as a large utility does, and a comment I've routinely heard is that they believe they at least a couple of years behind larger utilities when it comes to establishing an innovation structure within their organisation.
If we all agree that fair innovation means the whole sector has to benefits shouldn't we try to open up this space, for example by making innovation more accessible? Make partnerships the default? De-risk start-up corporate collaboration, cross border and cross sector? Allow both small and large enterprises to engage with trust and confidence? And ultimately allow everyone to access innovation and find the right tech solutions?
Regardless of whether you are a multinational trying to find innovative solutions for a variety of challenges or you're a local municipal utility needing to find the right tech to add value to the community you serve, I believe we're taking an important step forward to ensuring innovation is more accessible, as well as creating shared value for all, with the development of our InitiateTech platform.
Developed in partnership with The Disruption House, InitiateTech scores and measures the ESG abilities and technical attributes of starts-ups and scale-ups to help match them with the right business partner. And as we all know when a partnership plays to each other's strengths, then success is sure to follow.
For more information on InitiateTech and to find out when we launch the platform, please click here.
---
This article was originally published on The Guide - Season 3 | 2021
---
Initiate @ Enlit Europe Live
Fast-forwarding innovation is key to the energy transition and Initiate is the beating heart of innovation and the essence of Enlit Europe. It is an interactive co-working and networking space that offers an unrivalled platform for cutting-edge start-ups and young bright minds by providing opportunities to collaborate with established industry players and investors in the sector.
By bringing them together Initiate encourages existing industry professionals to be inspired by new ideas and new thinking, while the next-gen of energy entrepreneurs benefit from gaining invaluable market knowledge from the industry.
Innovation Nation Series
This webinar-based series takes a deep dive into the European energy innovation landscape, one country at a time, exploring them from a policy and regulation, tech, research, business, investment and cultural perspectives.
Spain:
A Vibrant Clean and Green Tech Start-up Hub

Germany:
The European Climate Tech Start-up Powerhouse
Share on Social Media / via Email