04 Oct 2021
Romania's Restart Energy tokenises CO2 offsets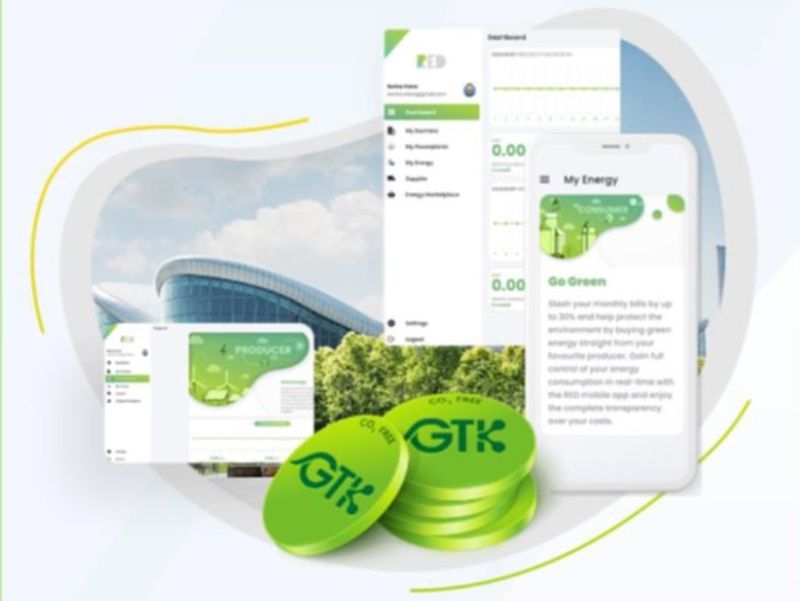 Romanian energy supplier Restart Energy has launched the RED (Restart Energy Democracy) blockchain platform to tokenise carbon dioxide (CO2) offsets.
The RED platform, claimed to be a first, is designed to revolutionise the way companies and individuals interact with energy and CO2 offset systems while also incentivising renewable energy producers and consumers, the company says in a statement.
Features include incentivising green energy production with free green certificates of origin, rewarding users for their use of green energy, and providing companies the opportunity to reduce their CO2 footprint by supporting green energy producers and other sustainable projects.
Restart Energy began developing renewable energy projects in 2010 and went on to become one of the largest solar developers in Romania.
"Today, we are launching a revolution in sustainability, a platform that is meant to become a global marketplace and business ecosystem for sustainability, incentivising both individuals and companies alike to participate and unlock previously untapped value," says founder and CEO of Restart Energy, Armand Doru Domuța.
The RED platform is stated to be built on state of the art blockchain technology to enable individuals and businesses to calculate their carbon footprint, claim tokenised carbon credits for positive environmental actions and burn the credits in exchange for unique sustainability certificates.
It is stated fully compatible with Ethereum, enabling users to withdraw the tokens issued to their Ethereum private wallet with minimal energy consumption.
The offset offering is comprised of green tokens (GTK) and renewable energy guarantee of origin certificates (REO-G tokens), as well as the platform's own MWAT token.
One GTK is equivalent to eliminating 1kg of CO2 or other greenhouse gases such as methane from the atmosphere. When a user makes a validated 'claim', the RED mints a GTK, which can then either be traded, withdrawn or utilised as a CO2 offset by claiming an REO-G.
The REO-Gs are minted on the blockchain according to the Ethereum ERC-721 NFT standard. One REO-G is equivalent to reduction of 750kg of CO2 from the atmosphere and also can be either traded or withdrawn to the user's wallet.
Using the platform's MWAT token, users can buy RED franchises or REO-G or GTK tokens or similarly trade or withdraw the tokens.
Restart Energy says that with the RED, CO2 offset can be rewarding, transparent, and accessible for all users via a user-friendly framework.
A number of projects for CO2 offsetting are reported to be in the pipeline with industry experts leveraged to act as validators in the platform.
---
This article was originally published on Smart Energy International