26 Mar 2021
More than 300,000 home energy storage systems in Germany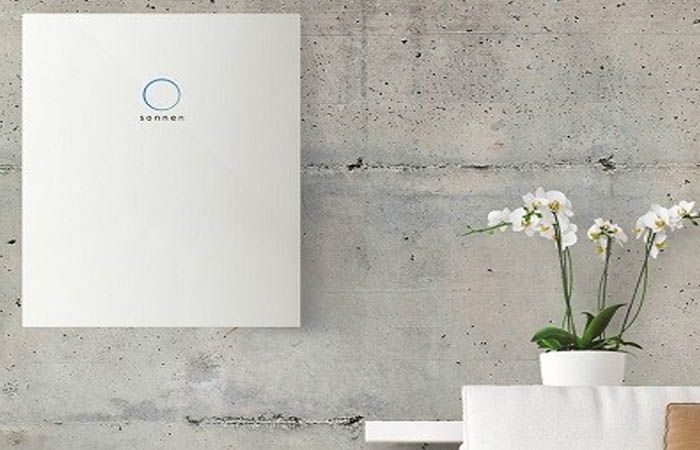 New data from the German Energy Storage Association (Bundesverband Energiespeicher – BVES) indicates the country's booming home energy storage market.
At the end of 2020 the capacity of home energy storage systems totalled 2.3GWh, following growth of over 100,000 units during the year.
Almost 70% of home solar PV systems are now installed with battery storage, with the average capacity of 8.5kWh. This is slightly up from the average 8kWh in 2019.
The data, prepared for the BVES by consultant Energie Consulting, indicates that the market was worth €1.1 billion ($1.3 billion), up almost two-thirds from the €660 million ($778 million) in 2019.
This growth is attributed largely to the impending achievement of the 52GW cap on solar PV for subsidies with their elimination thereafter.
Conversely, in the commercial and industrial sector, new storage declined by about 20% during 2020 due to the fallout from the pandemic, with a market value of €1.2 billion ($1.41 billion) compared with €1.5 billion ($1.76 billion) in 2019.
Commenting on the data, Urban Windelen, Federal Managing Director of BVES, said that the addition of the over 100,000 systems was a clear signal that households, trade and industry increasingly want to rely on storage technologies in order to make their energy supply safe, green and cost efficient.
However, the regulatory framework remains unsuitable for the broad market use of energy storage systems.
"Politicians should finally hear this signal and give Germany's innovative storage industry the right framework for its products. Simply relying on network expansion and squeezing people into an outdated energy system will not be enough for a successful energy transition."
Looking ahead to the current year, Energie Consulting projects more modest growth in the residential sector to a market value of €1.3 billion ($1.53 billion).
A rebound also is expected in the commercial and industrial sector to €1.35 billion ($1.59 billion).
Drivers are the trends towards system integration, flexible sector coupling and electromobility, the BVES says.
The association also notes in a statement that while thermal energy storage systems are showing good development, industrial scale applications of hydrogen are not yet commercially viable.
Germany's storage market was estimated to total €7.1 billion ($8.37 billion) in 2020, comprised of €3.5 billion ($4.12 billion) for thermal and battery storage in the residential sector, €2.1 billion ($2.47 billion) for utility-scale storage, €1.3 billion ($1.53 billion) in the commercial and industrial segment and €225 million ($265 million) in research and development.
This was originally published on Smart Energy International​​​​​​​.
Share on Social Media / via Email
​​​​​