14 Apr 2021
Do we need one common Data Platform in Europe…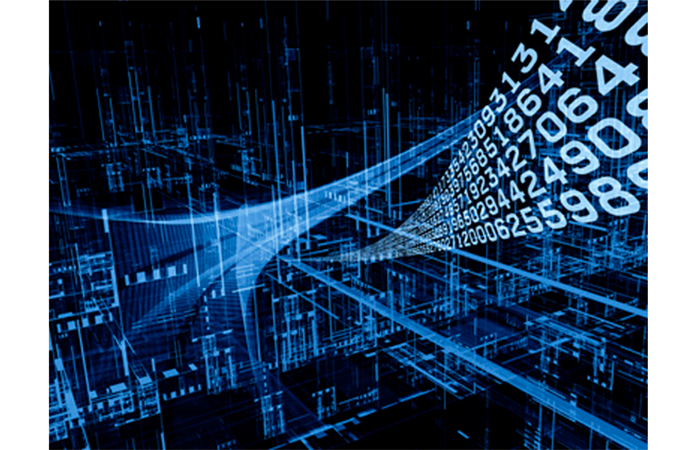 … and should this platform be open to everyone?
The European Commission has a dream today. That one day, preferably not later than 2050, there will be no net emissions of greenhouse gases. Pollution will be cut. The energy sector will be decarbonised. The European buildings will be more energy efficient. Investors will prefer environment-friendly technologies. Et cetera… But let's be honest, in order for that dream to come true, companies must process all types of Data. And if companies wish to be competitive, they need to do it fast and efficiently.
Whether the data come from structured or unstructured transactions, whether they are environmental, personal (e.g. from smart meters) or from field devices (SCADA), it does not matter. What matters, is that European companies need to unlock the full potential of data. Easier said than done, of course. Because, this already laborious procedure becomes even more complex if we take into consideration the European values that are guiding the European States since the age of enlightment in the 1700s. Companies need to process data, but they need to do it in a transparent, ethical and all-inclusive way. And of course, still be competitive… But how?
Enter the Common Data Platform (CDP): a uniform data collection and exchange system that will ensure data protection and compliance for all stakeholders. Although not everyone agrees that a Common Data Platform could become a sort of panacea for our collective data problems, the majority of the energy sector stakeholders is at least willing to give it a chance. And here, at Enlit Europe 365, we wanted to know why. We invited therefore 6 experts in the field, from 6 strong, innovative and data driven companies at a live discussion, in an attempt to demystify CDPs and Data's role in accelerating electrification and decarbonisation.
---
This article was originally published on The Guide - Season 2 | 2021
---
The discussion was moderated by Peter Gönitzer, CEO of Nobilegroup, who strongly believes that "the fast moving technology landscape we are facing demands a next generation data platform". Peter says that perhaps a new generation data platform would help democratise data, democratise the process and exchange, keeping always the consumer (citizen) informed and involved. "Maybe like books once upon a time, this would be a new source of knowledge. But we should walk this path one step at a time, starting with a local and customer friendly solution".
Panelist Thorsten Heller, CEO of Greenbird, identifies two main concepts that as far as he is concerned will shape 2021 and are in close connection to the common data platform in question. "The first concept is, as I call it, the distributed data architecture. And the second concept is the cognitive utility". The first concept concerns the introduction of the consumer and producer of data in the distributed energy system, while the second one, is identifiable with an IT strategy that really sets the focus on innovation.
Signe Horn Rosted, Vice President Business and Markets at Energinet who also participated at the live discussion, mentioned that the Danish TSO started collecting consumer data back in 2013 when the TSO's data hub was first created. Their aim is to open the data to everyone, because, as Signe says, "We took a choice to set the data free so that third parties can have access to them, because we believe that data is now a vital accelerator in the green transition".
The Siemens' representative at the discussion was the CEO of Siemens Smart Grid, Sabine Erlinghagen. Her main focus was a specific type of data, extremely crucial when discussing a Common Data Platform, the smart metering data. "Smart Meters are a very fruitful and valuable data source for many reasons. They can help us influence the consumption of the prosumers and it can provide transparency into the low voltage network to name but two". But unfortunately, in many countries "we see that smart metering data are collected by one DSO but not shared. And that's why we also believe that sharing of those data and then connecting them with other types of data, is of an outmost importance".
Olivier Hersent, CEO Actility was representing LoRa Alliance at the discussion. He said that, "at Actility, we are really focusing on how to collect data from sensors and how to make them available and usable. And this is precisely where standards like LoRaWAN are needed today". Since sensors communicate in a binary fashion, one ends up getting very compressed chunks of data and every supplier has her own binary encoding, which can be problematic. "Lack of standardisation is generating issues with the collection and exchange of data. That is why in LoRa Alliance we are pushing hard, together with allies and competitors, for widely accepted standards to be formalised".
As one can deduct from the above, the benefits of Common Data Platforms are multiple. From creating a cohesive view of data from multiple sources, to making them available, and their exchange fast, transparent and better governed. So in principle, a first, tentative answer to the question "Do we really need a Common and Open Data Platform in Europe?" would be "yes". But if you wish to know more on the subject, its pros and cons, watch on demand the Data Series episode "What if there was one Data Platform in Europe" - click here.
---
This article was originally published on The Guide - Season 2 | 2021
Share on Social Media / via Email