This year we are expecting more and more Canadian companies to take part in Enlit Europe and share their expertise with the European energy community.
Are you interested in doing business, sharing knowledge or having in-depth discussions with Canadian experts? Read on to check out what you'll learn about Canada!

Watch the Enlit Europe episode:
Spotlight on Canada: A European and Canadian exchange of views on how Digitisation can help the energy sector in a Post-Covid era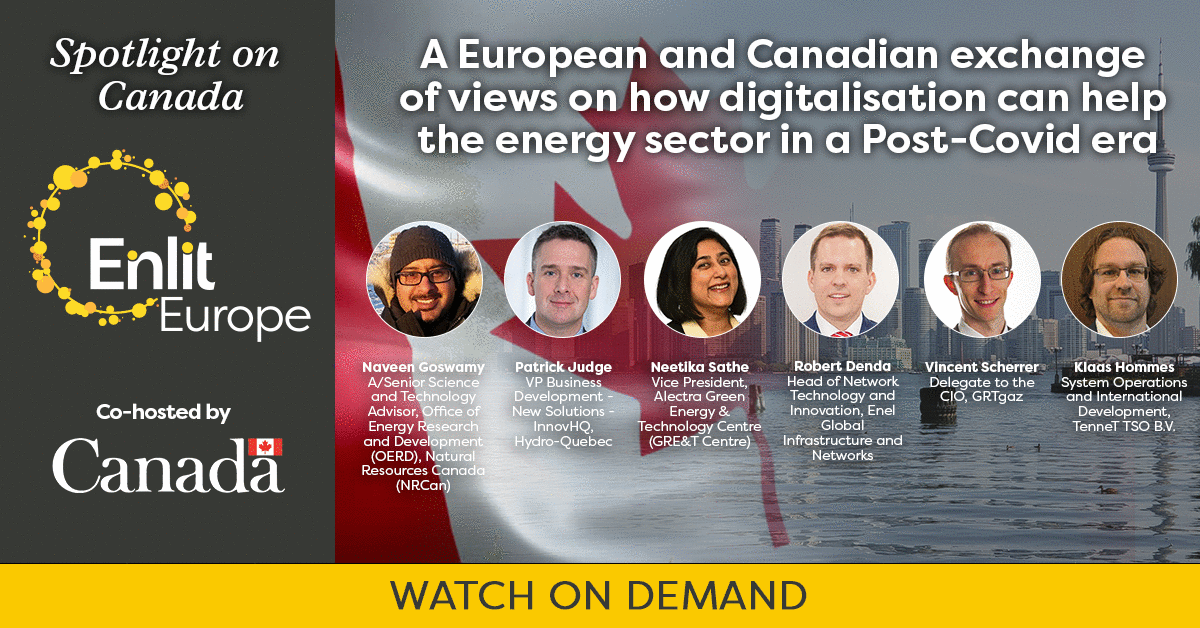 Let's utilise Enlit Europe to connect the best of Canada to the rest of the world!
Register here to join them in Milan