Zaphiro Technologies SA
Stand: 7.3.J146
Type of Organisation :

Technology Supplier (Hardware)

Organisation Area of Focus :

Grid Infrastructures - Electricity
Digitalisation
Energy Efficiency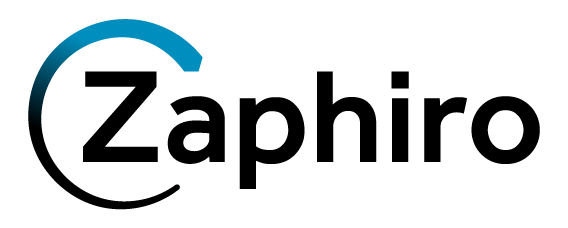 Zaphiro is an innovative smart grid company based in Lausanne, Switzerland, and Milan, Italy, that was founded in 2017 as a spin-off from EPFL and is backed by well-renowned international groups such as ABB and CDP Ventures.
Our product, SynchroGuard, is the first distribution grid monitoring & automation system based on D-PMU (Distribution-Phasor Measurement Unit) technology, specifically designed to easily retrofit distribution substations and integrate with existing control room solutions (e.g., SCADA, DMS). SynchroGuard helps utilities increase grid observability, particularly in the presence of high DER penetration, and improve grid resiliency by reducing the impact of blackouts on their consumers.
With over 180 D-PMU devices installed in the field, our solution is currently deployed with more than 10 DSOs, TSOs & microgrid operators in Europe, the Middle East, and the US, such as Romande Energie, Netze BW, Unareti, DEWA, and ComEd.
What will we be doing / showcasing at the event: At the event, you can find Zaphiro at the innovators & disruptive area adjacent to the Digitalisation 2/Decentralisation pavilion. We'll be showcasing our hardware and software through live demos to highlight our value propositions. Additionally, don't miss our speaking slot at the Four Ds for Innovation Pitch Festival on Wednesday, November 29th, from 16:30 to 17:30. Meet our team members - from all of our departments - at the booth for insights.
Pitch Video
This whitepaper presents the fundamentals of SynchroPhasors and lists some of their advantages if used in distribution system operations. 

Distribution utilities seek to minimize downtime and damage caused by disruptive faults. FLISR systems require accuracy, sensitivity, reliability, and speed in fault identification and location (FLI). ...

This article explores challenges in utility network management due to distributed generation and economic constraints. It introduces Distribution System State Estimation (DSSE), assessing it by accura ...