WIT
Stand: 7.2.C102
Type of Organisation :

Technology Supplier (Hardware)

Organisation Area of Focus :

Digitalisation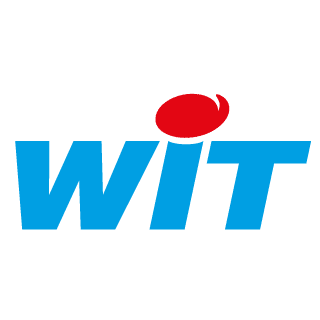 For nearly 40 years, WIT has been developing solutions to control, secure and remotely operate all types of technical installations.
Driven by technology and innovation, our expertise enables us to take concrete action to reduce energy consumption and meet the challenges of Smart Building Management and Energy Transition.
Today, thanks to the integration of the GridPocket solution, focused on the development of innovative value-added energy service platforms for energy providers, we are reinforcing our commitment to the global "smart grid" revolution and digital energy management.
Our customers include the world's largest energy groups such as Engie, ENI, EDF, making our solutions a success story supported by prestigious investors and proud of their added value for the energy industry.
Our team seeks to develop the tools of tomorrow that will allow users to better control their energy consumption and production!
What will we be doing / showcasing at the event: 'REDY' PROCESS AND MONITORING SOLUTIONS: WIT's REDY energy management systems offer a complete set of software and hardware components to automatically manage all kinds of technical installations. 'GRIDPOCKET' CUSTOMER PORTAL: White label customer portal, GridPocket PowerVAS, possesses various modules for energy utilities: Energy Essential, Energy Control, Online Agency, Marketplace, Gamification, Prosumers, Analytics, and Data Hub for data portability.