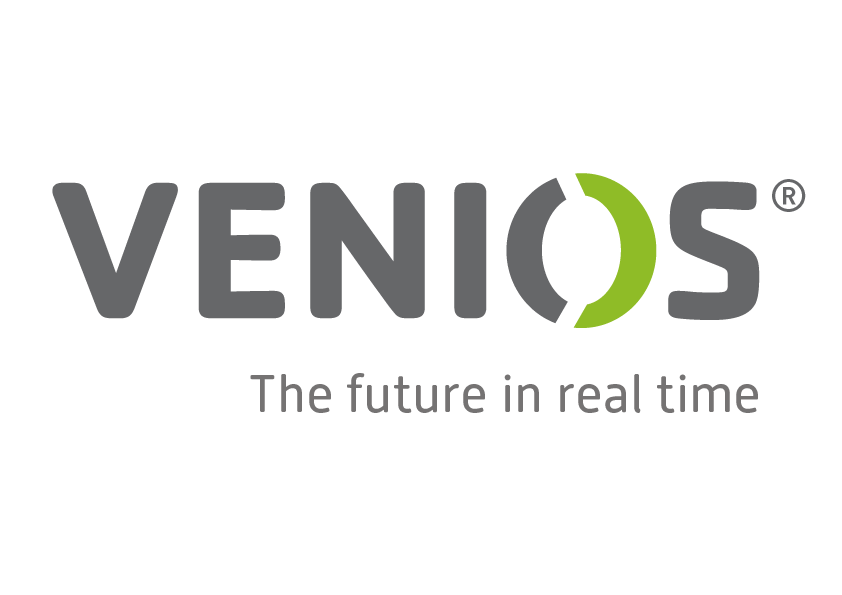 Venios is a young software company based in Frankfurt that was founded in 2012 and develops innovative software solutions. Venios specifically focuses on the efficient handling of new challenges in the energy supply that led to the development of the Venios Energy Platform, its award-winning software for Distributed System Operators (DSO). Current findings from our own research and development teams are regularly presented and published. The majority of the Venios staff consists of PhD, physics, engineering and computer science graduates.
Venios.NET Energy Platform
The Venios.NET Energy Platform enables clients to digitize, monitor and control their low and medium voltage electricity grids. In order to do this, a real-time digital twin is created by feeding off available data sources. By giving utilities transparency into these grid domains via intelligent realtime monitoring and control, Venios.NET can assist in the integration of renewable energy and electric vehicle charging as well as automating processes in the day-to-day management of the grid.
How does Venios.NET work?
Venios.NET uses information about the grid's current load state, by combining data from the geographic information (GIS), asset management and other systems. This allows a real-time calculation and depiction of the distribution grid, which is not the focus of classic SCADA systems due to the sheer volume and structure of the data in these domains.
What are the benefits?
By giving transparency and intelligence into these grids, operators have an operational grid management tool to assist in dealing with increasing volatility to ensure service levels remain high.
The information and knowledge gained here can also form the basis for strategic grid planning. Venios.NET allows clients to use social-economic data to calculate different scenarios so that one can make valid and reliable investment decisions about how your grid coverage of a specific area would need to be in 10, 15 or 20 years. The focus here is on the optimization of CAPEX and OPEX by utilizing savings and optimizing differences in the balancing group.
Venios.NET gives clients a range of tools to deal with the many present and approaching challenges from the handling of e-mobility charging infrastructure to the integration of smart meter and intelligent transformer substations. Join a growing number of international companies using Venios.NET in their day-to-day operations as well as our data integration expertise.