Triveni Turbine ltd, India
Stand: 7.3.A120
Type of Organisation :

Power Generation Operator and/or Developer

Organisation Area of Focus :

Energy Efficiency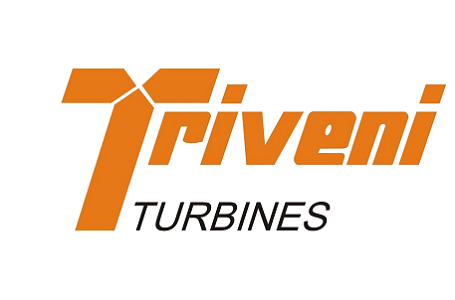 Over the last 60 years, Triveni Turbines has been offering Industrial steam turbines solutions globally. The range of steam turbines comprises of Backpressure and Condensing that are easily customized to suit the segment-specific and customer-specific needs. Our products are equipped with a choice of the impulse and reaction technology, these turbines can work across a wide range of pressure and flow applications.
Triveni Turbines is one of the largest manufacturers of industrial steam turbines of up to 100 MWe and has emerged as one of the market leaders in the sub-30 MWe range. With more than 1 billion operating hours of turbine fleet, it has installed over 6,000 steam turbines (generating more than 16 GW power generation capacities) in 20 plus industries.
We are present in over 80 countries around the world, and the steam turbines are manufactured at our world-class facilities located in Bengaluru, India. Our products are used in diverse industries for power generation and heating applications in segments like Sugar, Distillery, Cement, Steel, Pulp & Paper, Textiles and Palm Oil to Food Processing, Petroleum Refineries, Chemicals, Petrochemicals, Fertilizers, to Biomass and waste to Energy, among others.
Triveni Turbines with its global expertise and local manufacturing excellence has helped its customer by understanding their requirements in detail and offer its robust API 611 and API 612 compliant steam turbines. Triveni's API compliant steam turbine products are also prequalified with globally reputed National Oil Companies, Original Equipment vendors and EPC/PMC companies.
Our Aftermarket business, Triveni REFURB, works globally across all brands of rotating equipment, leaving a positive footprint on repair, spares, overhauling, efficiency improvements, etc, up to 500 MW. In its quest for growth, Triveni REFURB has entered new geographies such as Asia-Pacific and has penetrated new industry segments such as Geothermal and Gas Turbines.
What will we be doing / showcasing at the event: STEAM and API Turbines