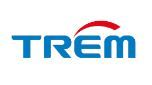 We are the export representative and producer for a wide range of products and maintain the high quality of the products with on-time delivery.
We are sure that our service is second to none to satisfy all requirements by esteemed customers. We are able to source any products which produce in our local market to meet and exceed the specifications that suggested by the customers. The products that we offered will be strictly inspected before shipment and be warranted for a certain period of time.
Our Products range over a wide variety such as PT elements, heating elements, gas cooler, porous ceramic tubes, and so on.
We expect that we could have mutual profitable and friendly business relation with you.
Thank you.
What will we be doing in Frankfurt?
You will be welcomed and introduced about our various types of temperature sensors.
Country
Korea, Republic of