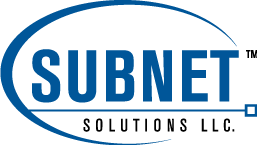 SUBNET Solutions LLC. (SUBNET) offers industry leading cybersecurity and data integration software solutions for all your different intelligent devices that monitor and control your critical infrastructure.
SUBNET provides advanced grid modernization solutions that provide "specifically multi-vendor"TM device support, directly in contrast to the vendor specific offerings offered by most large utility device vendors. SUBNET software supports dozens of different device vendors and thousands of different devices, ensuring its customers are never locked into a single vendor solution. SUBNET customers not only get a powerful cyber security solution for all its devices, but SUBNET also provides utilities' vendor freedom to select from essentially any device vendor. This help ensure all device vendors must aggressively compete for all your future grid modernization business.
SUBNET PowerSYSTEM Center software solution provides cyber security and device management solutions to support your NERC CIP, IEC 62351 and IEC 62443 cyber security objectives.

SUBNET's Unified Grid Intelligence solutions are based on our 4 flagship products:

PowerSYSTEM Center™ | PowerSYSTEM Server™
SubSTATION Server™ | SubSTATION Explorer™
What will we be doing in Frankfurt?
SUBNET PowerSYSTEM Center: is an engineering platform used for remote engineering of operational technology (OT) devices used to monitor, update and manage their IEDs. The IED list includes many multi-vendor devices such as protection relays, reclosers, RTUs, feeders, controllers, etc. This system will provide a flexible, efficient, and secure way of working in heavily digitized critical infrastructure. Main use cases include remote and secure access and automatic event file collection.