Sensirion
Stand: 7.2.H33
Type of Organisation :

Technology Supplier (Hardware)

Organisation Area of Focus :

Generation
Energy Efficiency
Decarbonisation of Industry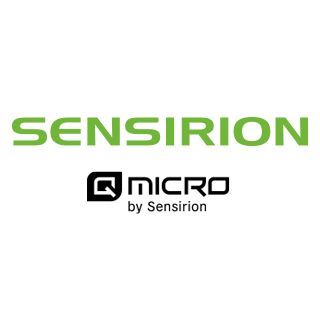 Energy metering is the future of gas metering, as natural gas is gradually replaced with hydrogen and biomethane. A comprehensive solution is the separate measurement of flow and calorific values. Sensirion's technology is uniquely well equipped for this task. The solutions measure the volume of any gas mixture while intrinsically correcting for temperature and pressure.
Thermal-mass gas metering: Proven for years, certified for the future
The thermal-mass technology is a very attractive solution for gas meters. Long-term field reliability studies show that the lifetime of thermal-mass gas meter modules is significantly longer than that of a typical gas meter. The publication of a dedicated standard in 2021 also underscores the maturity of the technology. In addition to attractive cost, reliability, and very compact size, the thermal-mass technology also offers extensive self- and network diagnostic capabilities (e.g. air recognition for tampering detection) and enables and enables the measurement of natural gas-hydrogen mixtures of various concentrations, even pure hydrogen, and direct energy measurement.
www.sensirion.com
Gas chromatographs for on-line natural gas analysis
The new DynamiQ-X-NG2210 and NG2220 gas chromatographs are solutions to increase gas analysis capabilities and cover green gases, minimizing the total cost of ownership to gas distributors. Extremely compact, easy to handle and requiring little maintenance, the gas analyzers enable fast and accurate on-line monitoring of natural gas or gas mixtures containing hydrogen concentrations of up to 20 % using only one carrier gas. They provide calorific values. The gas chromatograph analyzers can be used in composition control and custody transfer applications throughout natural gas infrastructure.
www.qmicro.com
Pitch Video