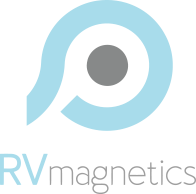 RVmagnetics is an R&D company that developed the smallest passive sensor in the world based on MicroWire.

The scope of our work lies in prototyping and customization.

The company is based in Slovakia, European Union. The company was established in 2015 by prof. Rastislav Varga and since this date has been organically growing to meet the needs for unique sensor technology of innovative leaders in a wide array of sectors (Composite, Battery, Motors, Healthcare, etc) Industries.

Over 70% of employees in the company are R&D members, most of them with PhD. From MicroWire technology in chemistry, physics, electronics, electromechanics, engineering, and industrial design.


MicroWire is thin and elastic like human hair.
It is resistant to chemically aggressive environments and needs no contact or wiring.
The measurements are gathered with the sensing head that can be located up to 10cm distance.
This system enables data production from directly inside(through) almost any material.
It is no off-shelf solution; we closely cooperate with our clients and custom-develop the MicroWire and the sensing system to ensure precise calibrations of customers' preferred quantities, in customers' preferred applications, meeting custom-aligned KPIs.
This Research & Development service ensures competitive advantage, making the application of interest smarter, safer, and more efficient.
What will we be doing in Frankfurt?
Custom sensing/measurement solution with the Smallest Passive Sensor in the World - MicroWire