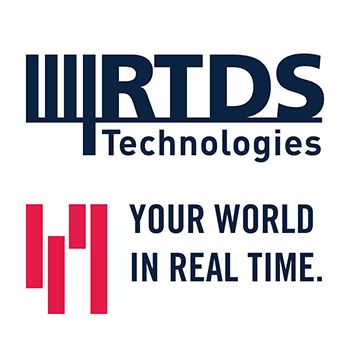 RTDS Technologies changed the power industry forever by introducing the world's first fully digital real-time power system simulator, the RTDS® Simulator.
Utilities, manufacturers, research institutes and universities in more than 50 countries worldwide rely on the RTDS Simulator for power system studies and closed loop testing of protection and control equipment. The RTDS Simulator has been used to perform hardware-in-the-loop testing to verify the secure operation of microgrids, optimize environmental and economic performance, and de-risk the deployment of novel control and protection systems in the safety of a laboratory.
The RTDS Simulator uses highly customized proprietary hardware and software, developed specifically for real-time power system simulation by RTDS Technologies. This deep product knowledge allows us to achieve unparalleled efficiency and stability for our simulations and to support our users in ways that other simulator providers can't.
The integration of large-scale inverter-connected energy sources and loads plus new VSC-HVDC interconnection to the mainland presents significant technical challenges to the Tasmanian grid. Real-time ...

As a leading utility, BC Hydro continually assesses the security and reliability of their power system protection and control. Their RTDS® Simulator has supported their efforts in upgrading protection ...