Piller Power Systems
Stand: 7.3.J120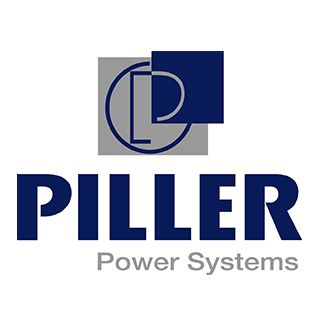 Piller is a world leader in power protection as well as power conditioning technology and occupies a unique position, being the only company to produce a wide range of rotary microgrid and island-grid stabilisers, advanced electrically coupled UPS technologies, encompassing kinetic energy storage systems or batteries, ground power units and 50/60Hz frequency converters.
Piller UPS systems are found in mission critical applications up to 50MW where continuous and stable power is paramount such as Microgrids and Island grids, data centres, financial institutions, broadcasting, as well as telecommunication networks, airports, healthcare facilities etc.
Piller offers unique products that have been developed to match an unrivalled excellence in accordance to customers requirements.
With a global network of highly qualified service staff to provide a comprehensive package of services, Piller ensures that its products will always be operating at their optimum in terms of performance and durability. Over 9000 units of high power UPS systems and more than 7000 kinetic energy storage devices are operated in over 50 countries and supported 24/7.