Picsellia
Stand: 7.3.F60-19
Type of Organisation :

Software Provider

Organisation Area of Focus :

Grid Infrastructures - Electricity
Digitalisation
Other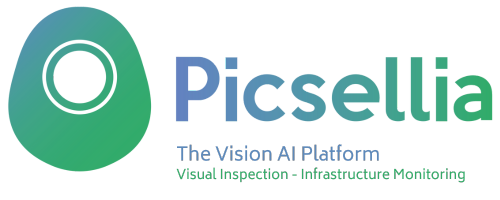 Picsellia brings Vision AI to Smart Grids Operations.
We provide a platform for AI teams to build, deploy, and improve Computer Vision (CV) projects.
---
Applications:
Drone inspection

Real-time monitoring of assets with standalone cameras

Workers safety: personal protective equipment & accident detection.

Quality Control for assembly lines
e.g. Detect damages, cracks, erosion, overheating, icing, fire, invading foreign objects, etc.
---
Benefits
Improve System Average Interruption Frequency Index (SAIFI) and Prevent costly Downtime.
Increase Asset utilization
Ensure workers safety
Reduce Cost of non-quality (CONQ) on assembly lines

---
Three Demo:
1. Visual Inspection of Wind Turbines
2. Workers safety (PPE)
3. Quality Control for manufacturing

---
Pitch at "Four Ds Innovation Festival – Digitalisation Summary" Wednesday, 29
What will we be doing / showcasing at the event: Visual Inspection of Wind Turbines 2. Workers safety (PPE) 3. Quality Control on assembly line