Optics11
Stand: 7.2.D30
Type of Organisation :

Technology Supplier (Hardware)

Organisation Area of Focus :

Grid Infrastructures - Electricity
Digitalisation
Energy Efficiency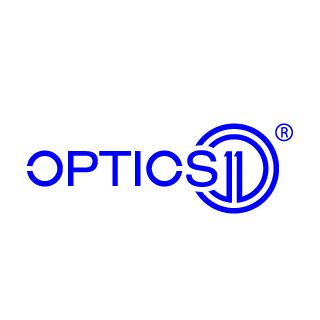 Optics11 is at the forefront of innovation in the energy sector, specializing in advanced fiber optic sensing solutions. Our focus is on revolutionizing the monitoring and diagnosis of partial discharge (PD) in high voltage (HV) and medium voltage (MV) assets. At Enlit 2023, we proudly showcase our cutting-edge technology and expertise in tackling some of the most challenging issues in energy infrastructure management.
Core Capabilities:
Partial Discharge Monitoring:

Our flagship product, OptiFender®, represents a groundbreaking achievement in the world of partial discharge monitoring. It is the world's first passive PD solution, utilizing fiber optic technology.
OptiFender® can detect PD signals as low as 10 pC, ensuring early detection and prevention of potential failures in HV and MV systems.

Fiber Optic Acoustic Emission (AE) Sensors:

These non-metallic, galvanically isolated sensors are key components of our solutions. They offer unparalleled sensitivity and reliability in PD detection and localization.

Advanced Software Integration:

Our dedicated software packages, equipped with Phase-Resolved Partial Discharge (PRPD) Pattern technology, facilitate real-time monitoring, data analysis, and PD localization.

Long-Distance, Remote Monitoring:

Our optical signal technology allows for seamless monitoring over distances greater than 40km, ideal for remote and challenging locations.

Resistance to Electromagnetic Interferences:

Our solutions thrive in environments where traditional electronic sensors fail, due to their immunity to electromagnetic and high voltage field interferences.

Adaptability to Harsh Environments:

Designed to withstand extreme temperatures, moisture, lightning, and radiation, our sensors ensure consistent performance in the most demanding conditions.
Applications: Our technology is adaptable across various sectors within the energy industry:
Power Transmission & Distribution
Renewable Energy
Nuclear Power
Energy Islands
Recent Innovations and Field Successes:
We have successfully implemented our PD monitoring systems in diverse environments, ranging from transformers and switchgears to HV/MV cable joints and terminations.
Our solutions have been instrumental in enhancing grid reliability, asset lifespan, and safety while reducing unplanned outages.
Join us at Enlit 2023 to explore how Optics11 is shaping the future of energy infrastructure with our innovative fiber optic sensing solutions. Our team of experts is eager to discuss how we can address your specific challenges and contribute to your operational efficiency and safety.
What will we be doing / showcasing at the event: Optics11 will showcase our OptiFender® system for advanced PD monitoring in energy infrastructure. Expect demos, expert talks on fiber optic solutions, and insights on enhancing grid reliability and safety. Join us for interactive sessions, network with our team, and discover how our technology leads in PD detection and asset protection.
Pitch Video