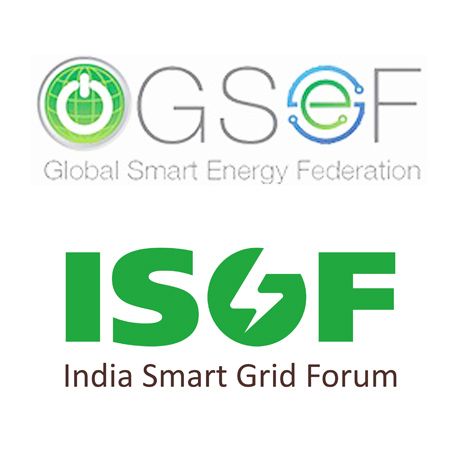 About Global Smart Energy Federation: Global Smart Energy Federation (GSEF) established in 2010 and formerly known as Global Smart Grid Federation (GSGF), is a global stakeholder organization of national smart grid associations, forward-looking utilities, and think tanks from around the globe working in the domains of energy transition and clean transportation. By linking the major public-private stakeholders and initiatives of participating countries, the federation shares practices, identifies barriers and solutions, fosters innovation, and addresses key technology standards and policy issues. The activities of GSEF help our member organizations and their member utilities in their energy transition and grid modernization initiatives that enhance access to affordable clean energy and increase the security, flexibility and resiliency of the power system while reducing the emissions. GSEF has 16 member countries including India, Indonesia, Mexico, Malaysia, Thailand, Mozambique, South Africa, Botswana, Saint Lucia, USA, Japan, France, South Korea, Ireland. European Distribution System Operators (E.DSO), an organization promoted by European Commission; and several think-thanks of global repute in also a member of GSEF.
Website: http://globalsmartenergy.org/
About India Smart Grid Forum : The India Smart Grid Forum (ISGF) is a Think-Tank of global repute on Smart Energy, Electric Mobility and Smart Cities. ISGF, established as a Public Private Partnership initiative of Government of India in 2011, is spearheading the mission to accelerate electric grid modernization and energy transition in India. ISGF is registered as a Not for Profit Society under Indian Societies Act and have its registered office at CBIP Building, Malcha Marg, Chanakyapuri, New Delhi 110021.

ISGF works with government institutions such as NITI Aayog, CEA, CPRI, CERC, NSGM and NCIIPC; ministries such as MoP, MNRE, DoT, MoUD, MoHI etc and other stakeholders like state governments, electric utilities and electricity regulatory commissions. ISGF has over 170 members comprising of ministries, government institutions, utilities, technology providers, academia and research.
Website: www.indiasmartgrid.org
What will we be doing in Frankfurt?
GSEF & ISGF will focus on: CSM | Smart Energy Management Systems: Renewable Energy Management , EV Integration with Grid & Demand Management Solutions GET | DER Management & Integration Systems: Integration of Distributed Energy Resources can help to achieve emission reduction targets & improve power system flexibility through ESS, Smart Microgrids, EV Integration, VPP IT | Digitalization: Digitalization enables planning & implementation of energy transitions & more sustainable resource use.