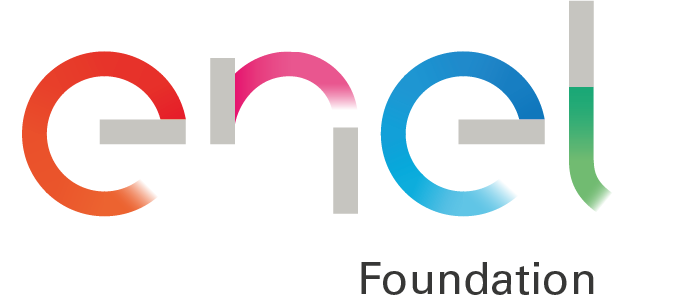 Enel Foundation: Knowledge platform for a clean energy future.

We focus on the crucial role of clean energy to ensure a sustainable future for all.

By envisioning a sustainable future ' resilient and equal ' boosted by quality education and an enlightened self-interest by the business community. The future we want is powered by affordable, reliable, sustainable and modern electricity, smartly distributed to all.

We focus on research and education.

By developing partnerships with pre-eminent experts and institutions across the globe, leveraging on the vast knowledge of our founders. We conduct research to explore the implications of global challenges in the energy domain, develop scenario analysis, define policy and regulation opportunities and promote education programs for qualified stakeholders in the scientific and institutional realms.

We operate at the intersection of business and society.

By engaging institutions and governmental bodies, thought leaders and civil society representatives, industry experts and academia. We are a non-profit organization seeking to converge with likeminded actors determined to solve global challenges ensuring a sustainable future for all.
The Map is an essential tool in helping Italian enterprises, especially small and medium-sized ones, to sensibly orient themselves when investing in international markets. SACE and Enel Foundation col ...

Enel Foundation and fDi Intelligence unveiled the Switch Report, a joint study that displays the latest investment trends in renewable energy and green technologies and gauges the impact of shifting F ...

The study analysed the trajectories of the energy transition and decarbonization in Italy and Spain and quantified the gaps with respect to the targets for reducing greenhouse gas emissions, expanding ...

"Energy Communities: Customer-centered, market-driven, welfare-enhancing?", a book edited by Sabine Löbbe, Fereidoon Sioshansi and David Robinson and written with the contribution of academics, profes ...

The amount of energy jobs worldwide has recovered from disruptions due to Covid-19, increasing above its pre-pandemic level of over 65 million people. It is what emerges from a new study that maps the ...

BIRDIE-S, an acronym for "Build the Innovative Renewable and Digitally Inclusive Electrified Sardinia", is a research study that has analysed the outlook of electrification for final users, highlighti ...

The World Meteorological Organization (WMO) -  the United Nations System's voice on weather, climate and water - just presented  the new State of Climate Services Report, issued since 2019, in order t ...