Desolination
Stand: 7.2.H80-20
Type of Organisation :

Academia / Research Institute (Student / Professor / Researcher)

Organisation Area of Focus :

Storage
Energy Efficiency
Decarbonisation of Industry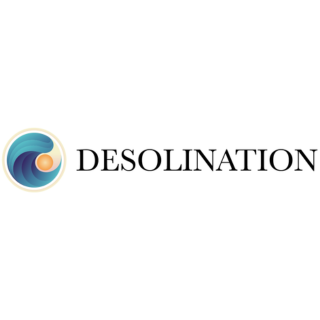 While the use of heat for desalination has been studies for centuries, recent technologies development have emphasised its main issue: competitiveness.
DESOLINATION (Sustainable desalination from Concentrated Solar Power) will tackle this issue by developing disruptive solutions for efficient coupling of Concentrated Solar Power and desalination, providing cost-effective production of electricity and water using solar energy.

The innovative solutions will be demonstrated in real conditions in Riyadh, Saudi Arabia, first on an existing system and second on a next-generation one.
The complete system will thus be an energy-efficient demonstrator prototype offering new perspectives for competitive renewable powered desalination.
Concentrated Solar Power waste heat recovery system
Concentrated Solar Power (CSP) technologies are traditionally using steam or air to power turbines and produce electricity. This leads to high-cost systems with average efficiency and research has been focused on optimising 1. the equipment and 2. the coupling potential of the plant to increase its overall cost-efficiency.
DESOLINATION is in line with this research agenda by:
Improving the coupling of any CSP with desalination through waste heat recovery system
Optimising heat exchange fluids and turbomachinery for next generation CSP's waste heat recovery
Forward Osmosis and Membrane Distillation desalination process
Thermal desalination is a complicated process to master efficiently and at low cost. In particular in the Gulf region where seawater is particularly concentrated, thermal desalination requires a large amount of heating iterations, thus a large plant and high costs.
DESOLINATION develops an efficient thermal desalination system using several processes:
A waste heat recovery at tunable temperature
Innovative membranes for Forward Osmosis
A tuned draw solution to extract water from seawater
Coupling of Forward Osmosis and Membrane Distillation
Extraction of relevant minerals from the rejected brine
What will we be doing / showcasing at the event: Our stand will present the DESOLINATION project which aims to develop an innovative process coupling Concentrated Solar Power (CSP) on one side, and Forward Osmosis (FO) desalination on the other, into an efficient production of both green electricity and freshwater.
Pitch Video