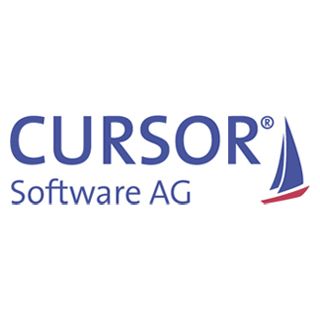 With more than 35 years of experience, CURSOR Software AG is one of the leading experts for Customer Relationship Management (CRM). The CURSOR solutions CURSOR-CRM, EVI and TINA provide companies with a central business process platform for sales, marketing and customer service. Based on the four service pillars software, consulting, integrations and community, customers benefit from a customized CRM experience. Depending on the desired operating model, the CURSOR solutions are available as in-house or cloud variants.
Target groups are in particular energy companies (sales and grid), services and facility management as well as the financial sector. Further industry solutions - e.g. for associations, industry, tourism and healthcare - are offered by the Europe-wide partner network.
What will we be doing in Frankfurt?
Visitors can learn how CURSOR CRM solutions support sales, marketing and service teams all around the globe through high application flexibility and automated business processes. Especially for energy companies, the industry-specific solutions EVI and TINA offer significant simplifications in daily business thanks to the energy-specific data model, for example in terms of developing new business areas or mapping of energy services.