Comtac AG
Stand: 12.1.B192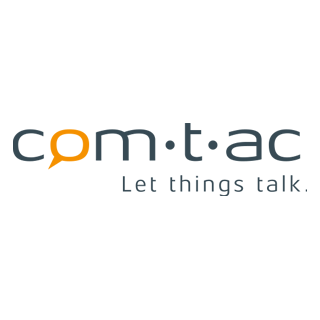 In the world of digital transformation, comtac is the reliant engineering and production partner.
The IoT expertise of comtac ranges from sensor technology to wireless transmission of information for interim analysis and to internet portals in the cloud. This simplifies the project management greatly and saving time and money.
Comtac provides the full package. Beside the (customised) design, the development & production of the product, comtac also offers service, support and application-oriented functions of electronic devices with a focus on radio technologies and industrial communication.
Furthermore, over the past few years, comtac has expanded its portfolio across Europe in the direction of the latest radio technologies.