CA.S.T.IM. 2000 SRL
Stand: 7.3.A70
Type of Organisation :

Other

Organisation Area of Focus :

Other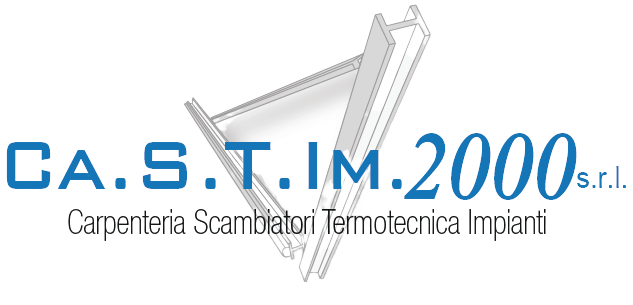 The Company Ca.S.T.Im. S.r.l. was founded in the year 1972 at Vezza d'Alba (Cuneo) Italy as manufacturer of heat exchangers, pressure tanks, refrigeration system components and heavy structural works for pipelines in petrochemical and energy application. In the year 2002, Ca.S.T.Im.2000 S.r.l. acquired from Flexider S.p.A. technologies and Know How of the complete product line of pipe supports, expanding further the production range in the field of pipeline supports, particularly with the integration of constant and variable spring hangers, rigid struts, shock absorbers, sliding plates, cryogenic support, becoming in such way one of the leading manufacturer in the piping components sector. Ca.S.T.Im.2000 S.r.l. operates in compliance with the main international Standard Certifications like ISO 9001, PED, ASME U STAMP.
The policy of diversifying its activities by successfully coping with the market's demand in terms of innovation, dimensions and reliability, has enabled Ca.S.T.Im.2000 S.r.l. to be included in the Vendor Lists of the main worldwide Engineering/Petrochemicals and Refining Companies.
Ca.S.T.Im.2000 S.r.l. policy is finalized to guarantee to its Customers the best quality products and services during all phases: Engineering and projects development, manufacturing, final assistance at site with qualified Field Engineers.
The materials used in the processing of our components are carbon steel, stainless steel, low-alloy steel, bronze, cupronickel, copper and its alloys.
Please find below our products:
CARPENTRY FOR PIPING
WOOD BLOCKS AND INSULATING WASHERS
POLYURETHANE PIPING SUPPORT
VARIABLE SPRING HANGERS
CONSTANT SPRING HANGERS
TIE RODS HANGERS
SLIDING PLATES
ACOUSTIC ATTENUATION PAD
HEAT INSULATION BLOCK
RIGID STRUTS
SNUBBERS, RIGID STRUTS and VISCODAMPERS
METALLIC EXPANSION JOINTS
HEAT EXCHANGERS
COMPOSITE BLOCKS