Brenmiller Energy
Stand: 7.3.B55-01
Type of Organisation :

Technology Supplier (Hardware)

Organisation Area of Focus :

Storage
Energy Efficiency
Decarbonisation of Industry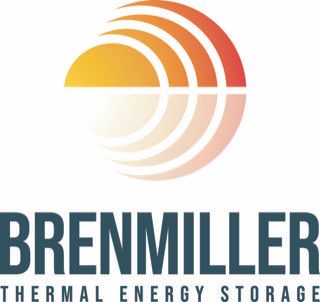 Brenmiller Energy provides sustainable thermal energy storage solutions. Since 2012, the company has developed a patented thermal energy storage​ technology based on storing heat using crushed volcanic rocks. The company is traded on Tel-Aviv​ Stock Exchange.
bGen™ is a patented high-temperature thermal energy storage unit stored in solid state material (crushed rocks). It can be charged electrically (PV, grid off-peak, etc.) or thermally (flue gases from GT or engine, biomass, etc.) and delivers steam up to 500 ºC or hot air on demand.
This sustainable TES technology enables emission reduction, renewable and clean energy for power plants, industrial and commercial facilities.
What will we be doing / showcasing at the event: Explanation of the thermal storage technology and current projects in operation.