Blicker B.V.
Stand: 12.1.F20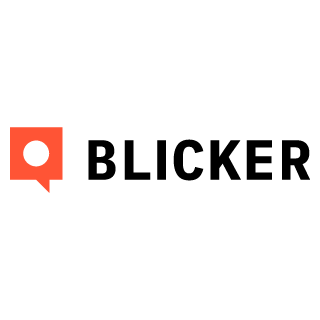 AI-based first-time-right meter data capturing from a single photo
Blicker is "the intelligent meter readout assistant", that empowers both the utility companies' workforce and end-customers with fast and reliable non-smart meter data capturing, by simply taking a photo. This benefits not only the utility companies by improving data quality and reducing a lot of human actions and costs, but it also greatly benefits their customers by reducing the number of required actions and contact moments from the customer service team.
Self-meter reading service via instant messaging
Blicker is now also offered as part of a chatbot service in instant messaging channels. Drive customer response rates for self-meter readings by meeting your customers where they are. Blicker is now available as a self-meter reading service via your own customer website/-portal, Whatsapp, Signal, Telegram, and more.
Empowering utility companies all around the world
Blicker processes over 5 million meters every month, from over 22 utility companies from 5 different countries. Blicker is trusted by Stedin, Enexis, Vattenfall, Vitens, Brabantwater, Dunea, MorrisonWaterServices, Coneva, Rheingas, BaasBV, Visser&Smit Hanab, Direc BusinessTechnologies Inc, and many more utility companies.