Barbara
Stand: 7.2.C120-1
Type of Organisation :

Software Provider

Organisation Area of Focus :

Grid Infrastructures - Electricity
Digitalisation
Other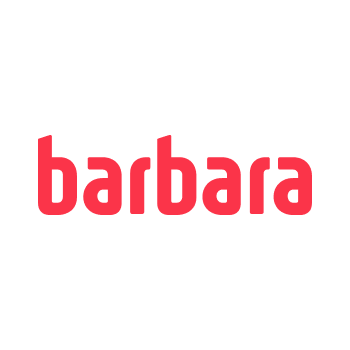 Barbara, The Edge AI Platform for Digital Grid.
With the exponential development of hardware processing power and the commoditization of Machine Learning, the Edge has emerged as a great alternative to the cloud for deploying AI in critical processes.
Barbara is the Edge AI Platform for Grid Operators to deploy and maintain algorithms in real-time while complying with the highest cybersecurity standard (IEC-62443-4-2 security level 1).
With Barbara, T&D operators can integrate both, legacy and next-generation industrial equipment data, implement their algorithms or third-party intelligence via our Marketplace, and manage edge apps across their distributed assets remotely, from a single platform.
Trusted by Tier 1 T&D operators, Barbara has positioned itself as the leading expert in Substation Virtualization.
---
Barbara´s technology stack.
Barbara ́s technology stack allows the communication and virtualisation of any smart electricity network element. Barbara incorporates all widespread industrial protocols southbound, freely runs any dockerised process or micro-service concurrently on the same device and includes all connectivity options northbound.
Barbara´s Edge AI Platform is composed by:
Industrial Connectors to attach edge devices to any other legacy or next-generation equipment.

Edge Orchestrator to deploy and control container-based and native edge apps across thousands of distributed locations.

Device Management to provision, configure, update, operate and decommission Edge Devices cybersecurely.

MLOps to optimize and package your trained model in minutes.

Marketplace of containerized Edge applications ready to be deployed. The marketplace includes third-party applications and a suite of Barbara microservices
---
SAVE YOUR SLOT. BOOK A DEMO!
Demo 1: Deploying AI Flexibility Algorithms in a Virtualized LV/ MLSubstation
Discover how Barbara´s platform empowers DSOs to gather data from substations, deploy algorithms, and enable flexibility markets.
Barbara will demonstrate seamless remote deployment and maintenance of these algorithms at scale, showcasing operational efficiency in production environments.
DEMO 2: HV substation virtual oscilloscope
Unlocking precision in electrical signal analysis.
Our demo highlights how Barbara's platform enables TSOs to virtualize oscilloscopes. With specialized connectors and edge apps, TSOs can seamlessly collect, store, and visualize 4,000 sampled values of voltages, currents, and quality marks.
The platform ensures the highest standards of data security and privacy, revolutionizing how TSOs monitor and maintain optimal system performance.
DEMO 3: Transforming a Computer Vision PPE- detection model in a Workers Safety product.
Unleash the potential of your Computer Vision projects with Picsellia and Barbara.
Learn how to seamlessly build and deploy a computer vision model to detect PPE attire in substations.
---
Want to know more about Edge AI? contact us marketing@barbara.tech
What will we be doing / showcasing at the event: We'll be featuring three live #demonstrations, highlighting how T & D operators can deploy and orchestrate AI models, using Barbara Edge Platform.