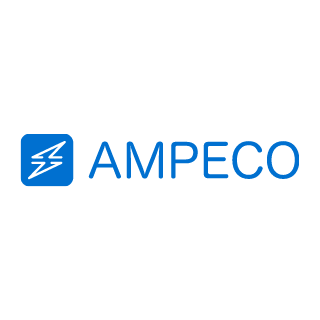 AMPECO enables charge point operators and other businesses to launch and scale their EV charging operations fast and easy.
As one of the leaders in the EV charging management market, we provide businesses with innovative software solutions to enter the EV charging market and utilize new business models.
Our platform includes a white-label and hardware-agnostic EV charging management backend system bundled with white-label EV driver apps.

AMPECO provides an all-in-one software platform for any company ready to launch and scale its EV charging business:
Charge Point Operators
Energy Utilities
Oil and Gas Companies
Fleet Operators
Charge Point Manufacturers
Charge Point Installers.
AMPECO EV Charging platform provides all the tools you need to build and scale your own electric vehicle charging network. No matter the size of your charging business, we offer a full suite of software solutions customized to meet your objectives:
White-Label and Hardware-Agnostic EV Charging Backend System
While-Label EV-driver Apps for iOS and Android
Hardware-agnostic AMPECO software suite that supports all OCPP-compliant charge point brands
EV Roaming Integration with roaming hubs such as Hubject and Gireve and direct P2P integration through OCPI
Multiple payment methods with flexible tariff management to cover your business case
Dynamic Load Management and Smart Charging Optimal distribution of electricity to all chargers with no need for costly grid upgrades
Open API and integrations to build features on top of our platform
Easy integration of your existing systems for tailored EV charging experience.
Charge Point Operations and Remote Management
Self-healing algorithms support and 24/7 real-time issue detection
Home charging - offer a 360' charging experience to your customers with a single app for public, private and home charging
Reports and analytics
Rich-feature analytics and dashboards, plus built-in tools for billing, CRM, and managing operational issues
Partner management - give access control to your clients to manage users, charge points and settlement reports
Contact us at:
events@ampeco.com
+442038784385
www.ampeco.com
Read the latest Press Releases from our Exhibitors & Partners.
Your search returned no results