Geospatial Solutions - Electric Office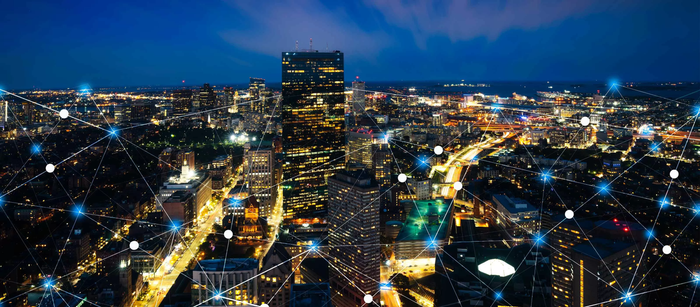 Smallworld Electric Office
GE's Electric Office (EO) helps utilities model network connectivity, design and build workflow management, and orchestrate infrastructure asset management challenges — throughout the entire network asset lifecycle. EO provides business applications for geospatial network modeling and design based on a proven geospatial network-based model — backed by over 25 years' of domain-specific expertise.
What is the electric network modeling solution?
Electric Office is a proven, scalable solution with data quality and integrity enforced to support a fully connected, phase aware, network model that is the solid foundation for your grid modernization and network modeling needs.
Benefits of the Electric Office model
Electric Office models and manages location and connectivity of electric T&D network assets from generation through consumption and distributed energy resources.
Distributed generation: Wind and solar farms
Substation internals: Circuit breakers, busbars, etc.
T&D network modeling: All voltage levels, 3 phase balanced/unbalanced, mesh and radial
Distributed energy resources: rooftop solar, electric vehicle charging, battery storage
LV network and structures: poles, civils, street lights, energy service points, meters and consumers
Benefits of network-based GIS and geospatial network modeling for utilities
Lower operational costs by up to 30%
Streamline design, data capture workflows, and get an accurate picture of your entire electric network to bring down the cost of end-to-end asset management.
Reduce planning time by up to 20%
With accurate and complete documentation of the asset network, you can substantially decrease time spent on network planning activities.
Improve data quality cycle time by up to 50%
Reduce redundant network modeling efforts by up to 30% between GIS, EMS, ADMS, OMS, and improve cycle time for data quality by up to 50%.
Enhance network asset analysis and data accuracy by up to 10%
Automate fault location, isolation and restoration mechanisms to increase the reliability of your network analysis.
Minimize new build and internal process costs
Optimize design plans to ensure your network is built cost effectively, while considering various planning and design alternatives.
Improve field inspection productivity
Increase the productivity of field data collection through integrated office and field activities using Mobile Enterprise and Network Update web solutions.