17 Jan 2019
Trophies for companies in Puy-de-Dôme: Compte. R, the French leader in biomass and wood boilers, is spreading its influence from the Livradois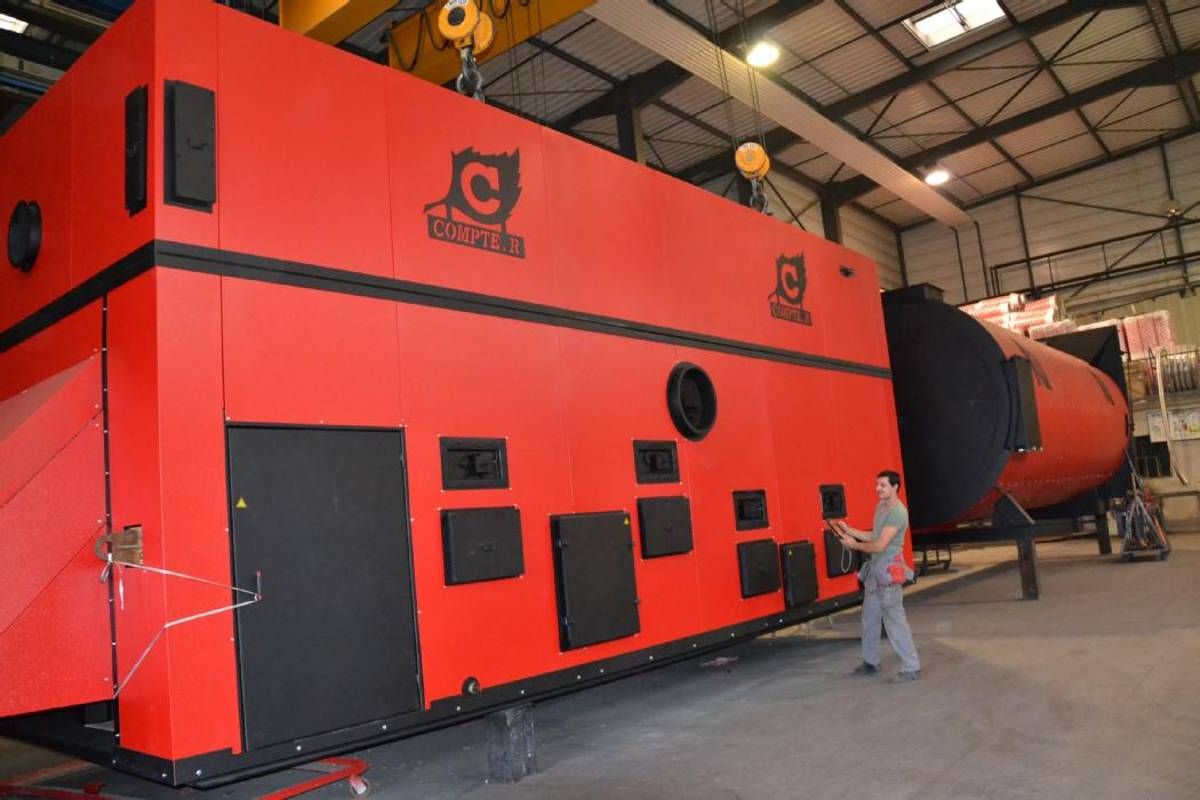 In their red livery, the company's trademark, they are impossible to miss but hardly visible. Even with a height of nine metres, a length of eight metres and a width of four metres for the latest model, delivered in Loire Atlantique. Compte. R has made a speciality of creating wood and biomass boilers, without ever denying its local family roots.
The group now has two sites for its boilers intended for industry and local authorities: Arlanc, where sheet metal, tubes and supplies arrive and undergo the first operations (preparation, laser cutting, bending, welding, etc.); and Dore-l'Église, where the units are sent for final assembly, the production of refractory concrete interiors or the welding of tubes for heat exchangers.
The company's know-how in this area has enabled it to become the French leader with 43% of the market, and the 5th largest in Europe, in competition with Austria, Germany, Italy and Belgium.
I
n 2017, direct export represented €1.5m, €600,000 in 2018 and €3.5m expected in 2019. To achieve this goal, Compte. R intends to work on market studies, invest in new products (in England for example) or invest in human resources, in particular a team dedicated to export.
For California
Finally, on the national territory, where the company expects a turnover of 25 to 28 M€, Compte. R has just designed a new 8 MW boiler, which will be part of the heating plant located on the California site, which straddles the municipalities of Rezé and Bouguenais (Loire-Atlantique).