13 Oct 2023
Smart Factory Showcases Cutting-Edge Water Metering Solutions at Enlit Paris 2023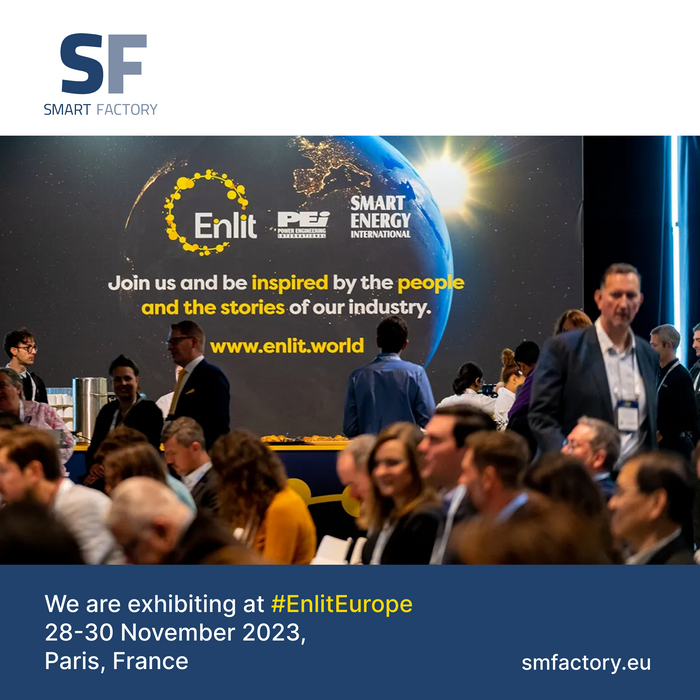 Smart Factory, a manufacturer and supplier of water meters for intelligent water management, is excited to announce its participation in the annual international energy event, Enlit Paris, to be held from November 28 to November 30 at the Paris Expo Porte de Versailles.
At Enlit Paris 2023, Smart Factory will present an array of innovative water metering solutions, including traditional impeller-type water meters, as well as our latest product, the Ultrasonic Water Meter. Also we are ready introduce Electronic Metering Heads, designed for various hydraulic systems. This decision provide numerous benefits for manufacturers of mechanical water meters.
Key Highlights:
Smart Water Metering: Our state-of-the-art water meters are equipped with advanced technology that allows real-time data collection and remote monitoring, enabling utilities and consumers to make informed decisions about water usage.
Interoperability: For manufacturers of traditional mechanical water meters, Smart Factory's Electronic Metering Heads can be seamlessly integrated into existing hydraulic systems, transforming conventional meters into smart, digitally-connected devices.
Sigfox Ready Certification: Smart Factory's solutions are Sigfox Ready certified, ensuring seamless compatibility and compliance with Sigfox's low-power wide-area network technology.
Advanced Manufacturing: Our production processes are automated, utilizing high-performance, next-generation robots. Each component is meticulously selected, and rigorous quality control measures are in place to guarantee 100% product excellence.
Smart Factory is dedicated to revolutionizing water metering, enabling water utilities and consumers to monitor, manage, and conserve water resources effectively.
Join us at Enlit Paris 2023, where our experts will be available to discuss how Smart Factory can empower your water management solutions.
About Smart Factory:
Smart Factory is a leading innovator in water metering solutions, using cutting-edge technology to support efficient water management for utilities and consumers worldwide. With a strong commitment to sustainability and innovation, Smart Factory is poised to shape the future of water metering.