22 Nov 2023
A Quick Way to go Smart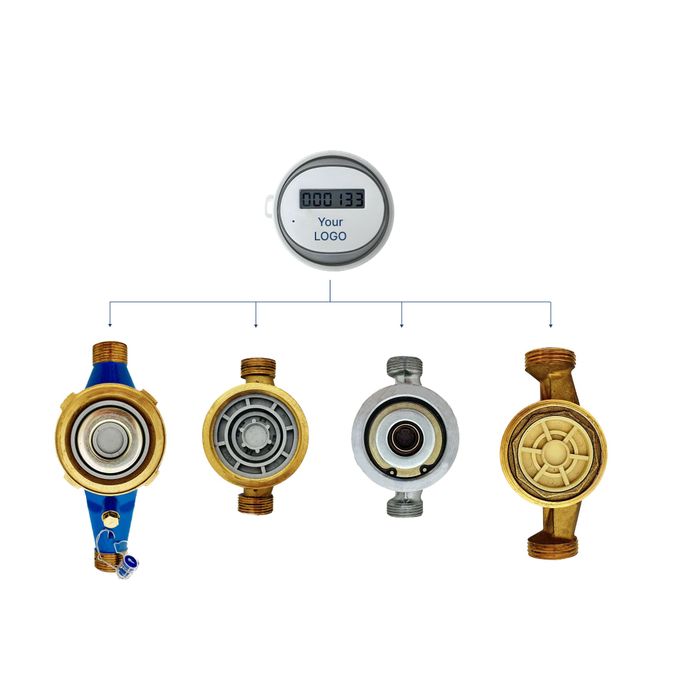 In this IoT-driven age, the need for smart water management is growing globally.
We're excited to introduce our solution: intelligent electronic heads that can adapt to various manufacturers' hydraulics. With Smart Factory, you can easily transition to smart metering.
Why we are doing this?
At Smart Factory, we are committed to meeting the unique needs of our clients. We understand that the water meter industry is diverse, comprising both traditional meter manufacturers and water supply companies. Here's how our new solution can benefit you:
For Meter Manufacturers:
A Quick Way to Go Smart: Traditional meter manufacturers can now transform their existing devices into smart water meters. All that's needed is compatible hydraulics, and we will seamlessly adapt our electronic head to work with your meters .
Expand Your Product Line: By adopting our solution, manufacturers can diversify their product offerings, catering to the growing demand for smart water meters in the market
For Water Supply Companies:
Automated process of Meters Update: Resource supply organizations are often tasked with managing and maintaining large parks of water meters. With SM Factory's adaptability solution, updating the entire park becomes a cost-effective and streamlined process. Our smart electronic heads can be adapted to different hydraulic system, allowing organizations to retain their existing infrastructure while enhancing the efficiency and intelligence of their water metering systems.
Stay Ahead of the Curve: Staying updated with the latest technology is crucial for efficiency and accuracy in water supply management. Our solution ensures that you can enjoy the benefits of smart water meter technology without the hefty costs of completely replacing your meters.
How our solution works?
Smart Factory's high technology solution relies on a unique approach to calibration. Here's how it works:
• Custom Calibration Method: Our team has developed a own calibration method that can adapt our smart electronic head to various type of hydraulics. This customization ensures that our solution can integrate with a wide range of water meter systems.
• Powered by Sigfox Technology: Our smart electronic heads use with Sigfox technology for communication, a robust and reliable connectivity solution. This allows real-time data transmission and remote monitoring, ensuring the highest level of accuracy and efficiency.
• Hydraulic Parameter Understanding: To ensure that our solution aligns perfectly with your specific hydraulic system, we use in-depth knowledge of hydraulic parameters. This understanding enables us to guarantee compliance with the declared characteristics with potential to reach dynamic range up to R160 parameter. This ensures that our solution is in line with industry regulations and maintains high levels of accuracy.
With our adaptable smart electronic heads, we are opening up new possibilities for both traditional meter manufacturers and water supply companies.
This solution offers a cost-effective way to embrace smart water meter technology without the need for a complete overhaul of your existing systems.
Join us in the journey towards a more efficient, accurate, and sustainable water supply management system. Contact Smart Factory at sales@smfactory.eu today to learn more about our adaptable smart electronic heads.
Link to the article: https://smfactory.eu/fast-track-to-smart-water-metering-with-smart-factorys-adaptable-solutions