09 Feb 2023
New Collaborative Project To Advance Innovative Energy Storage Grid Integration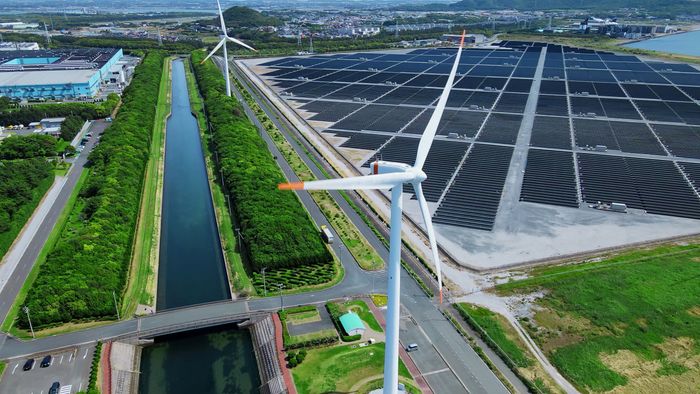 As companies decarbonise to meet clean energy targets, and society's dependence on electricity grows, energy storage will become an increasingly important technology to ensure continued grid stability and reliability.
Today, fourteen leading European energy groups, research organizations, and universities launched a new, four-year project to help energy companies rapidly deploy renewables through the advanced integration of innovative energy storage technologies.
Participants in the "Advanced Grid Interface for Innovative Storage Integration" (AGISTIN) project include: EPRI Europe DAC, University of Kassel, RTE, Fraunhofer Institute for Wind Energy Systems IWES, Fraunhofer Institute for Energy Economics and Energy System Technology IEE, CARTIF, CIEMAT, Shell Global Solution International B.V., CITCEA-UPC, Geyser Batteries, Infraestructures de la Generalitat de Catalunya, European Association for Storage of Energy (EASE), RINA Consulting, and ETH Zurich. The project runs through the end of 2026.
Specifically, the AGISTIN project will focus on:
Reducing pressure on grid connection capacity and grid reinforcement requirements to account for and support new renewables and industrial demand
Enabling major clusters of industrial grid users to economically integrate significantly more on-site renewables than traditional integration approaches
Providing advanced grid services such as grid forming control, fast frequency response and balancing flexibility to support grid operators when managing low inertia grids and reducing curtailment of renewables
These efforts could help the European Union meet its commitment to a 55 percent economy-wide reduction in carbon emissions by 2030. What's more, the project could help avoid delaying the electrification and decarbonisation of society.
"As the European electricity grid continues to decarbonise, it must be better prepared to integrate more renewables, storage, and low carbon industrial processes," said Eamonn Lannoye, managing director of EPRI Europe. "The outcomes of this project could inform energy providers throughout Europe and beyond, assisting even more stakeholders as they work towards realising the 'Fit for 55' goals."
"We are excited to join the AGISTIN consortium and kick-start the design, development, and deployment of advanced grid interface for battery storage, which can seamlessly integrate renewables with industrial uses, contributing to the renewable energy system of the future," said Yin Sun, senior electrical engineer, Shell Projects & Technology.
"For a startup like ours, the AGISTIN project is a great opportunity to bring the technology one step closer to the end-user," said Andrey Shigaev, CEO at Geyser Batteries. "Geyser Batteries offers numerous advantages for industrial users on both sides of the meter and having such a strong partner network of AGISTIN will help to use the potential of this technology through advanced grid integration. Eventually, this project enables us all in achieving the overarching goal of 100 percent renewables-based power grids and moving towards a carbon-neutral society."
AGISTIN is supported by the European Union's Horizon Europe program agreement no. 101096197. Follow the project for updates on LinkedIn and Twitter.