28 Oct 2022
Multi Axis Rotary Cold Forging at IFA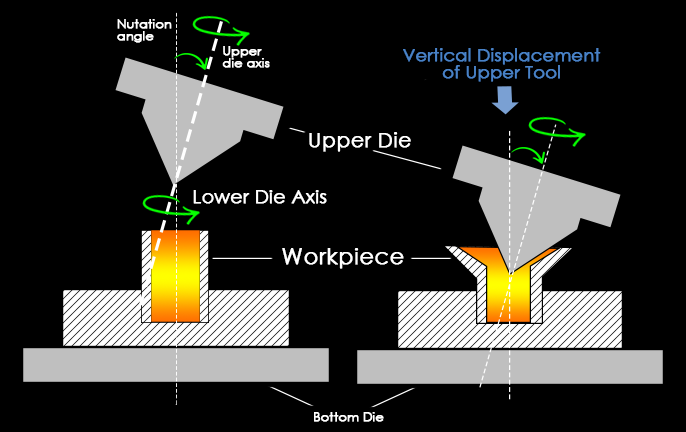 IFA introduce Multi Axis Rotary Cold Forging technology.
Our rotary cold forging equipment is designed to produce parts with dimensional accuracies and surface finish qualities that will minimize or eliminate the need for additional machining operations.
Rotary forging is a cost-effective way to produce precision parts to close tolerances, while saving significant material costs and reducing energy usage.
Typical components for rotary cold forge operations are round or cylindrical hollow parts in nickel-based alloys and titanium that require exacting material property requirements and have thin wall or complex geometries.
The process involves working material between two synchronized rotary dies which operate in programmable angles between 0-45 degrees.

This produces compression in a concentrated area and provides a more efficient method for metal deformation, producing greater dimensional accuracy and superior mechanical & structure properties within the finished section.

The economic & technological advantages of rotary cold forging include greater near-net-shape dimensional accuracy, excellent forged material surface quality, optimised grain structure, no pre-heating of materials and shorter lead times.

Work piece dimensions -
Work piece Diameter Min. 50 mm/ Max. 500 mm
Preform length Max. 500 mm
https://www.bing.com/videos/search?q=cold+forging+mjc&&view=detail&mid=1B8FC034FAC619BD0C8B1B8FC034FAC619BD0C8B&&FORM=VRDGAR&ru=%2Fvideos%2Fsearch%3Fq%3Dcold%2Bforging%2Bmjc%26FORM%3DHDRSC3