24 Oct 2023
Modbus ! Energy meter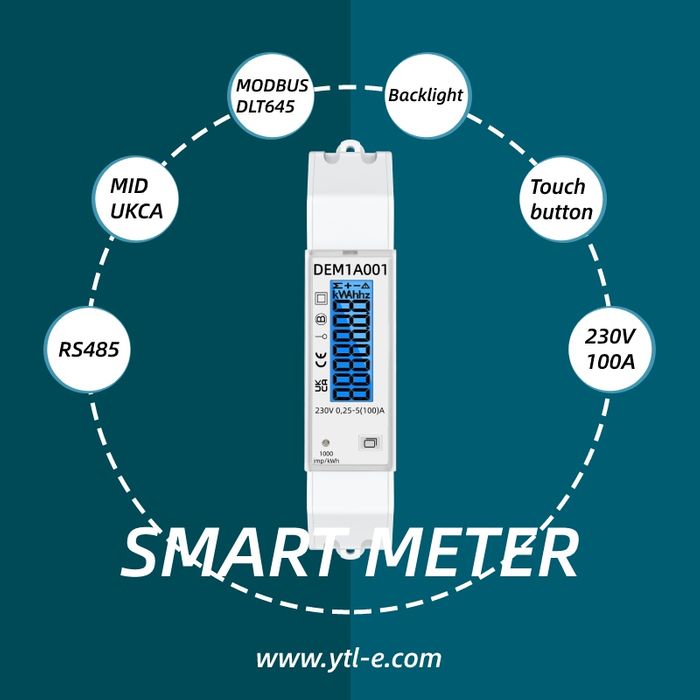 Modbus energy meter is an energy meter that uses the Modbus communication protocol. Modbus is a serial communication protocol commonly used in industrial automation. An energy meter is a device used to measure and record the consumption of electricity energy. Modbus energy meter can communicate with other devices through the Modbus protocol, such as PLC, computer, concentrator, etc., to realize the monitoring, control and management of energy data. It can provide data such as power consumption, voltage, current, power factor, etc., and can support remote control functions, such as remote power on/off, setting alarms, etc.
The Modbus protocol uses simple register-based communication that is easy to understand and implement. It uses simple data formats and function codes to make communication and data exchange between devices simple and efficient.
Modbus energy meters are flexible: The protocol supports a variety of communication methods, including serial communication (e.g. RS-232, RS-485) and Ethernet communication (e.g. Modbus TCP/IP). This makes Modbus suitable for different application scenarios and communication needs between devices.
https://youtube.com/shorts/dY8OZVUf9H0?si=yUUu-OsNlmxbAzj3
Modbus energy meter high reliability: Modbus protocol has good fault tolerance and error detection mechanism. It uses CRC checksums to verify the integrity of data, ensuring accurate transmission and reception of data. In addition, Modbus supports master-slave mode and multi-master mode for reliable communication and data exchange.
Modbus energy meters are easy to integrate and extend: The Modbus protocol is widely used in industrial automation, and many devices and systems support Modbus communication. This makes integration and expansion between Modbus devices simple and convenient. In addition, the Modbus protocol supports a variety of data types and register types to meet the needs of different devices and applications.
Modbus energy meter openness: The Modbus protocol is an open communication protocol with no patent restrictions and can be freely implemented and used by any manufacturer. Therefore, there are many manufacturers that offer Modbus equipment and solutions, and users can choose the right equipment and system according to their needs.
Here we will introduce you to a Modbus energy meter:
1. Comply with EN50470-1/3 standard
2. Voltage: 230V
3. Current : 5(100)A
4. Accuracy: active 1.0 reactive 2.0
5. RS485 communication, Modbus protocol, baud rate 9600~115200bps can be set
5. Protection grade: IP51 (indoor use only)
6. The measurement mode can be configured: absolute value measurement, algebraic and measurement, only positive measurement
7. Voltage, current, power, power factor and electricity can be measured
8. Support active reactive power, demand, and rate
9. Installation mode: din rail type, small size, easy installation
Modbus energy meters are widely used in power systems, industrial automation, energy management and other fields, which can help users monitor and manage electric energy consumption in real time, improve energy efficiency, and reduce energy costs. The Modbus communication protocol is easy to use, flexible, reliable, easy to integrate and expand, open and widely supported, making it one of the most commonly used and popular communication protocols in industrial automation.