08 Nov 2023
Driivz Positioned as Leading EV Charger Networking Pure-play Platform Provider by Guidehouse Insights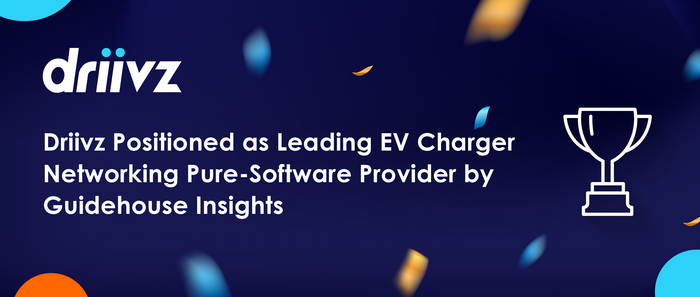 Driivz announced that its electric vehicle (EV) charging and energy management software is the top-ranked EV networking pure-play platform provider in the Guidehouse Insights Leaderboard for EV Charger Networking Companies.
The report evaluates 18 companies across eight criteria, ranking them according to their Go-to-Market Strategy, Partners, Product Strategy, Geographic Reach, Sales, Product Portfolio, Staying Power and Innovation.
Driivz scored highly in both Strategy and Execution – a proof of a solid foundation for growth and long-term success.
"For more than a decade, Driivz has focused on providing an open, standards-based and hardware-agnostic digital services software platform to major players in the global EV charging marketplace," said Doron Frenkel, founder and CEO of Driivz. "Our 'shift right' to the top-ranked spot in the pure-software domain of this year's leaderboard, recognizes our innovation and ability to execute at scale, managing tens of thousands of public chargers and processing hundreds of millions of EV events. We deliver on the promise of business flexibility in a world of disruption and change."
Read more information here: https://driivz.com/news/driivz-leader-pure-play-guidehouse-leaderboard/