26 Oct 2022
APIS - energy gateway with PRP support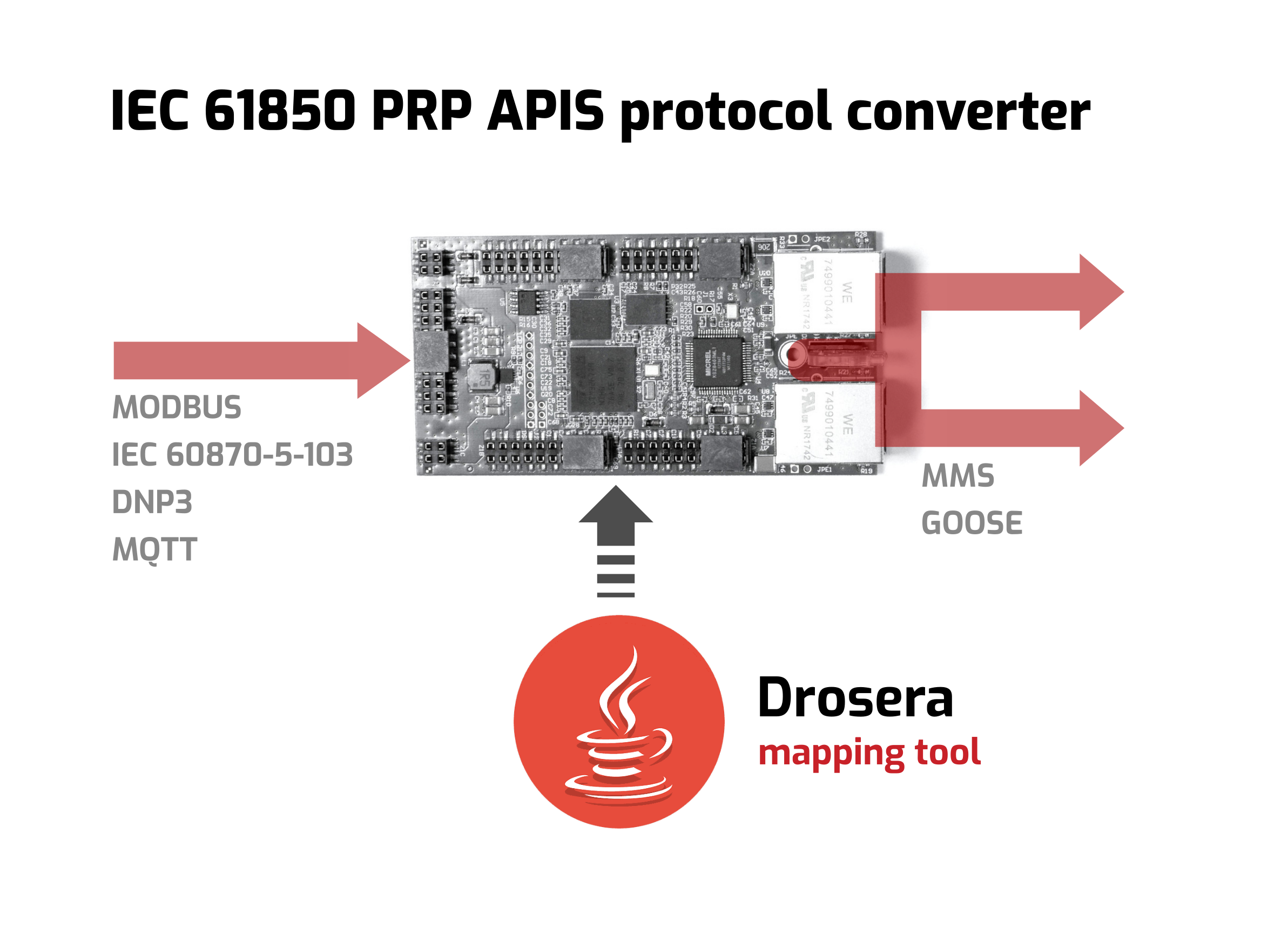 In power generation and power distribution systems, continuous operation is a key to grid stability. In a critical part of the network infrastructure, even a short-term loss of connectivity between automation devices can jeopardize the security of the network and energy supply for thousands of users.
One of the solutions widely adopted in industrial energy is the use of the Parallel Redundancy Protocol (PRP). The PRP defined in international standard IEC 62439-3 provides high availability of Ethernet networks. The idea is simple. The device equipped with two Ethernet ports (aka DAN) sends duplicated frames to two local networks . Receiving party, connected to the same two LANs, accepts the first frame that arrives and discards its subsequent copy. If any failure occurs on one connected network, the second working network ensures that all messages reach their recipients on time.
The Apis protocol converter by JPEmbedded is available with a firmware version that supports Parallel Redundancy Protocol, and the most popular communication protocols used in Intelligent Electronic Devices (IED's) including IEC 61850, DNP3, IEC 60870-5-10X, Modbus and MQTT.
For the technical specification of the APIS module please refer to the product datasheet published on our webpage - https://www.jpembedded.eu/en/product/iec-61850-communication-module/
If you have any questions, please contact us at sales@jpembedded.eu or visit our booth in Hall 12.1, stand G156.