Swapcard is your business, networking and matchmaking platform!

By using this platform you will be able to engage with your (potential) audience and connect with attendees before, during and after our live episodes and the event. Swapcard is the platform that can match participants, deliver qualified leads, organise meetings, and increase ROI – all powered by Artificial Intelligence technology.
Here's what it can do for you:
List your company, company profile and other promotional documents/ videos
Filter through and reach out to attendees by using fields or keywords
Generate leads by interacting with other attendees in the platform
Host (live) chat sessions
Manage your own staff and their meetings
View analytics and lead tracking from your virtual booth (number of visitors/ contacts, bookmarks, meetings, etc.)
Watch live episodes of our Digital Hub Series
View the marketplace hosting solutions from generation to end-use
It's crucial you utilise this platform from now on and make use of all the advantages it brings your company!
Explore everything you can do in Swapcard below!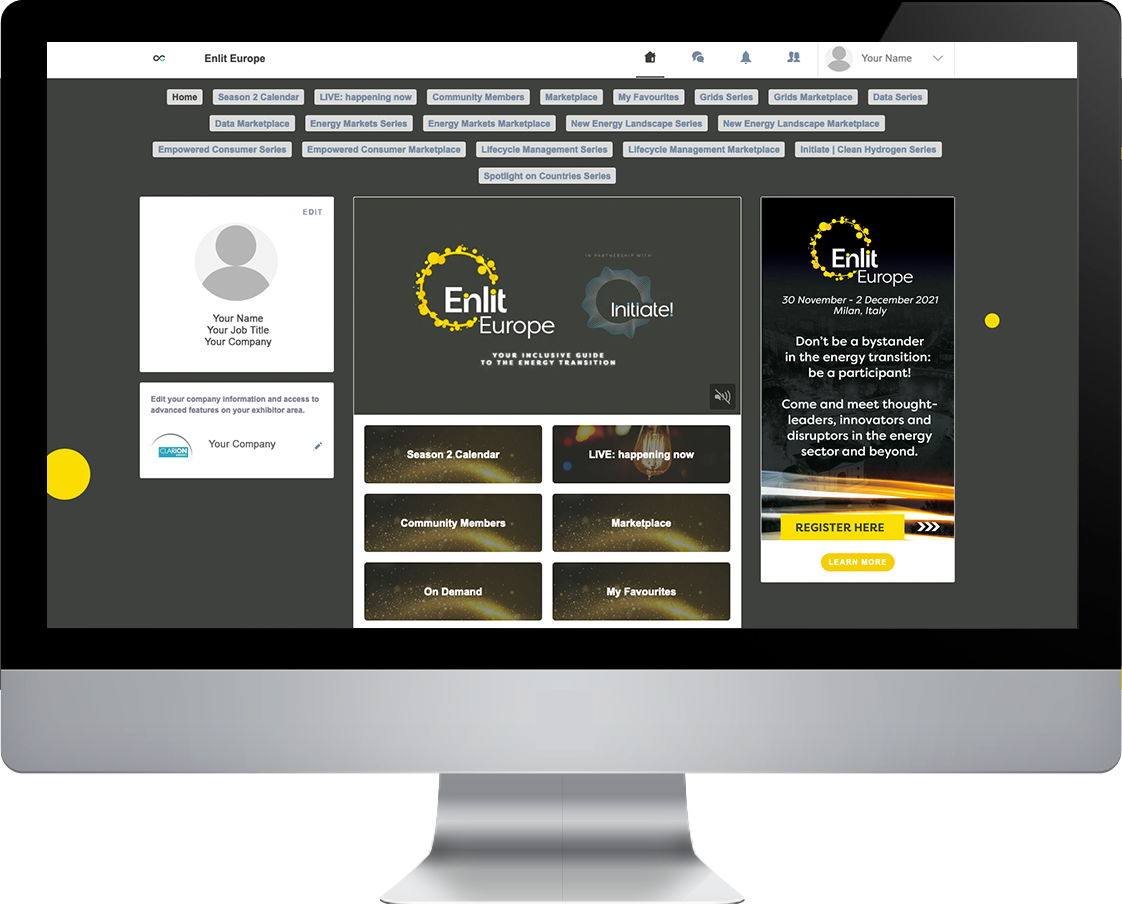 Take Advantage And Start Today