Please note the Enlit networking app will close on 22 December - make sure you review and download your leads & contacts before that date.
---
Find your next business partners
The Enlit Europe 2023 AI-powered app offers you and your company the best matchmaking options to increase your engagement and find the business partners you need to meet in Paris.
On top of all the available features within the app, Exhibitors, Sponsors and Partners have extra functionalities that bring them extra ROI possibilities. Read on to find out how to use the event app to your advantage.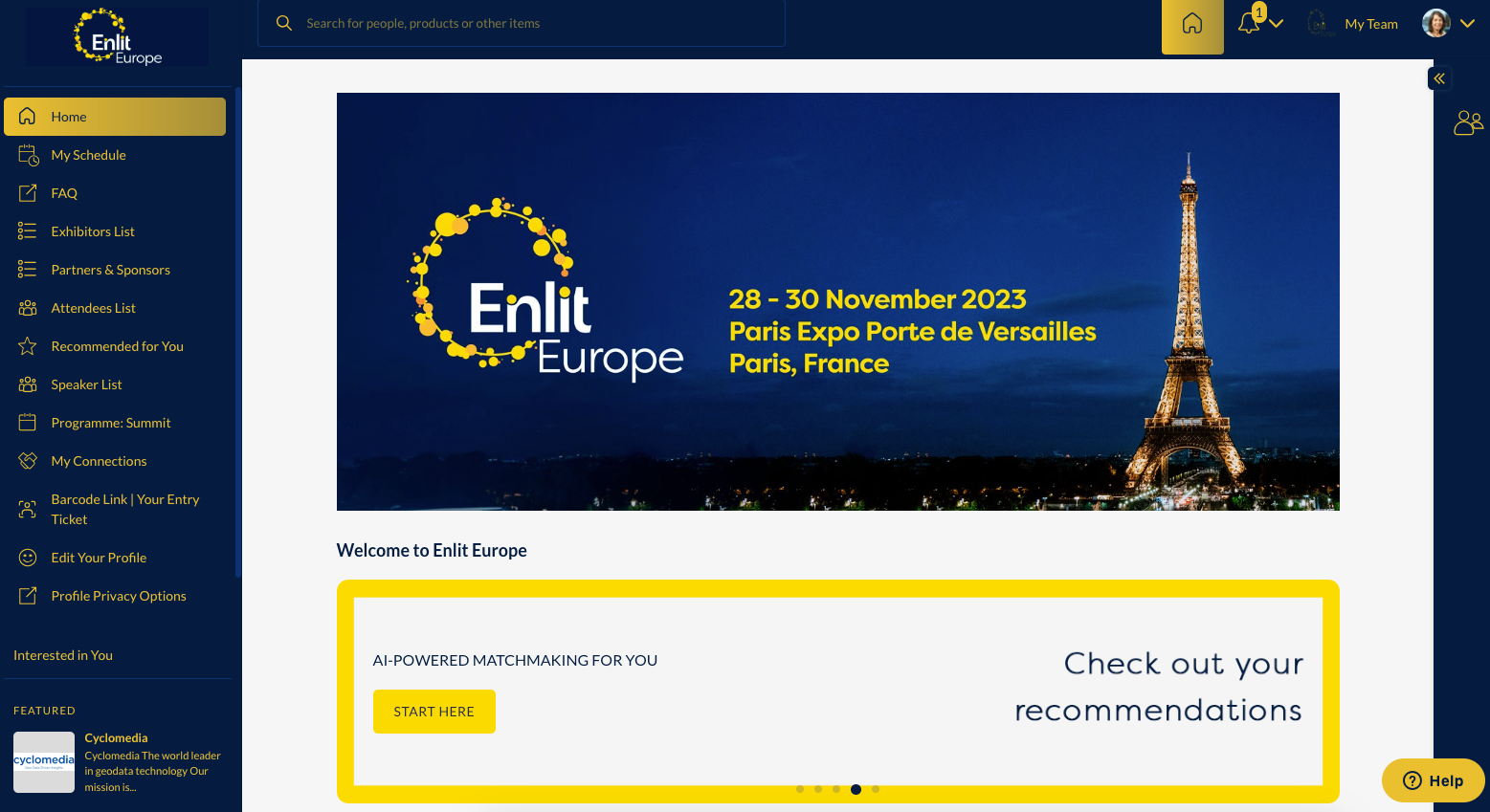 On the event app:
your Company / Project will receive messages and meeting requests from attendees;
you will find the Attendees you are interested in via AI-powered recommendations and you can send them a meeting request or message asking them to visit your stand;
you can fine-tune your Personal and Company / Project profiles to increase the chances of Attendees finding you or of being recommended to Attendees.
And don't forget:
your company / project profile on the event app shows the information you add to your Exhibitor Portal; make sure your profile is up to date;
just to be sure, double-check if there's anything else you can add to your Company / Project Profile;
you can also add additional information to your company / project profile in the event app; check below for detailed steps (section "Company Profile");
read the FAQ page to find all the tips that will help you navigate the platform.
---