Find your next business partners at Enlit Europe
On the Networking Portal:
your Company / Project will receive messages and meeting requests from attendees;
you will find the Attendees you are interested in and send them a meeting request or message asking them to visit your stand;
you can add the Networking Receptions happening on the show floor to your diary;
you can edit your Personal Profile to increase the chances of Attendees finding you.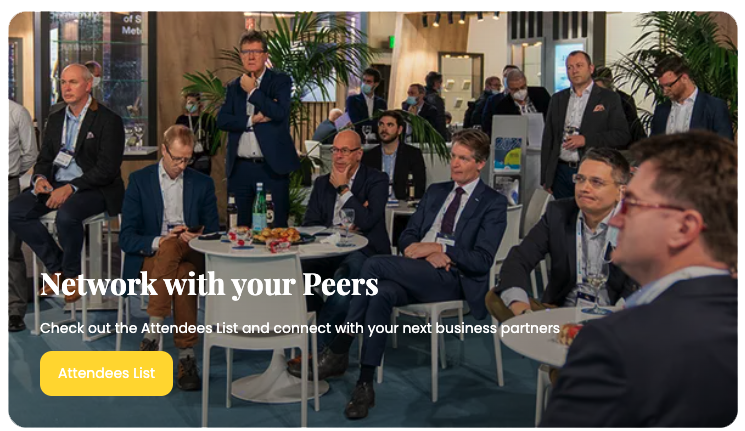 And don't forget:
your company / project profile on the Networking Portal shows the information you add to your Exhibitor Portal; make sure your company / project profile is up to date!
double-check if there's anything else you can add to your Company / Project Profile
this is not a mobile app, you can access the Networking Portal on your computer, tablet or phone browser; for ease of access, bookmark this URL on your phone https://www.enlit-europe.com/networking-platform#/;
read the "FAQs & How Tos" page on the Networking Portal to find all the tips that will help you navigate the platform.
---