Please click on the tab below that applies to your stand type for the relevant information.
Your Status:
Your Stand Type:
Build up and Breakdown passes are mandatory!
Make sure you inform your stand builder & workers accordingly; you can share the link with them as well.
Click on the link to register for a build up & breakdown pass: https://enlit-europe-2022-buildup-and-breakdown.reg.buzz/step/1
PLEASE NOTE: make sure you log out between each registration form submission, so you start a fresh registration and don't overwrite the previous one.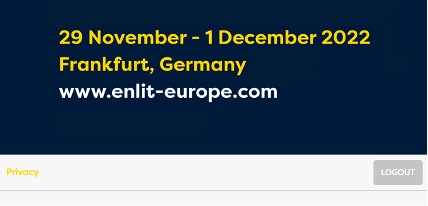 Please click here for further information on trucks and cars parking.
Early Build up: click here to check the possibilities and costs for Early Build up on Friday, 25 November.
Questions: contact us at exhibitor@enlit-europe.com